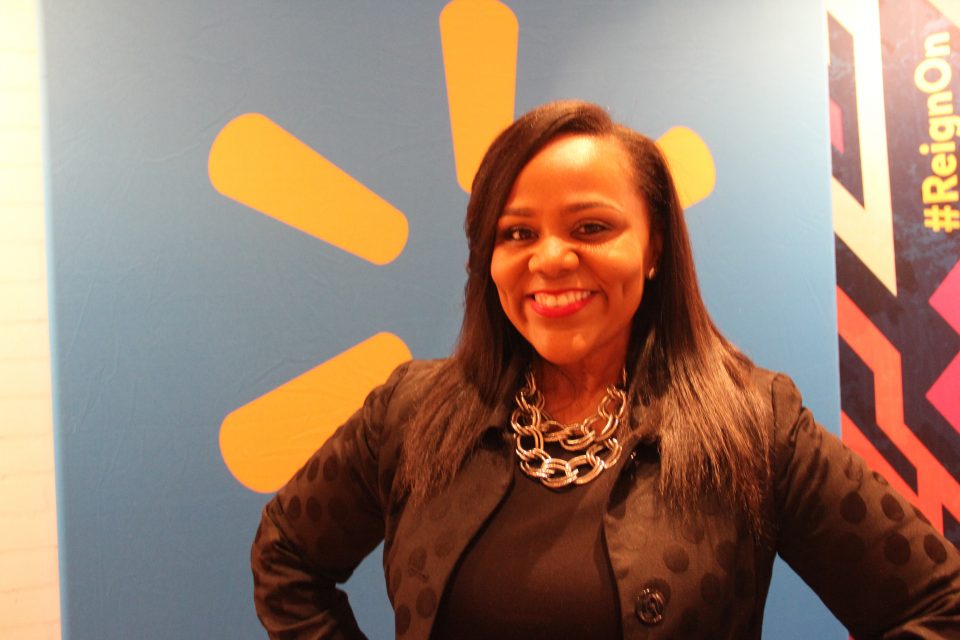 Kinna Thomas understands how diversity can have a major impact on companies worldwide. Thomas, who serves as senior buying manager at Walmart, used her knack for creative ideas to help launch the Patti LaBelle food brand, which has become a national bestseller at Walmart. Those particular ideas usually come when more diverse voices are allowed in the decision-making rooms.
"The more diverse people you have at the table, the better ideas you have," Thomas shared with our publication during an interview at Black Enterprise's Women of Power Summit. "And it's also representative of the customer base. So I'll tell you in particular, really, what I found is if you have a group of people at the table, that all look different, you'll have different perspectives, those different perspectives likely tie back to what the customer experience will be in store as well. So we don't necessarily shy away at all [from] having that diversity at the table [and that] is something that's really, really important."
Thomas, who joined Walmart after working at JCPenney as a buyer of fine jewelry, understands how hard work and dedication can lead to overall success.
"The biggest advice that I have for any young woman, from a workflow standpoint, is to have that great grind," she said. "Do it, make sure that what you do is to completion. And that is done with complete excellence. But you can't necessarily do that if you're not working as hard and passionately, you have to figure out your purpose more than anything, because that is what's going to drive you. That's what's going to motivate you if times get a little bit tough. So I tell anybody, at any point that just to make sure you have that grit and that you understand your purpose, and you align to it, and you walk through it."
Even with success, Thomas understands the importance of achieving a healthy work-life balance.
"The biggest work-life balance advice that I have is take the balance, make sure that there's some … in your life," she revealed. "I have a family. I have two kids. I have a husband, but I also have a demanding career. So at some point, I have to turn off the cellphone. I have to cut people off from calling me at late hours. I think those things like work-life balance are important because you'll get burned out and nobody can accomplish their purpose if they don't have enough energy to do so."