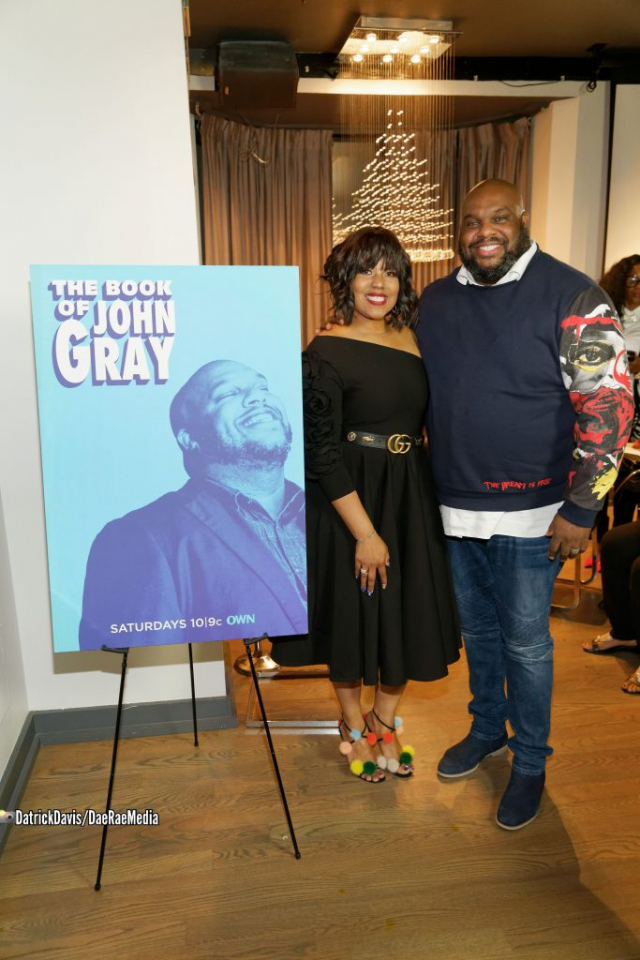 As Pastor John Gray's wife Aventer cheered on demonstrably, the megachurch minister convincingly claims again on "The Real" that he had nothing more than an emotional affair with a woman outside of his marriage.
But the unidentified woman has fired back at Gray, 50, after his appearance on the popular daytime talk show, delivering receipts she says proves she and Gray had a much deeper relationship.
The woman took umbrage to being described as the lady "who tried to disrupt their marriage and their ministry," saying it was actually Gray who tried to turn the "friendship" into something else, according to Praise Baltimore.
According to NewsOne.com, Bishop Talbert Swan calls Gray a liar for claiming he just had an "emotional affair" with a "strange woman."
Swan said on Twitter: "Don't let your husband tell you 'it was an emotional affair and I never touched her' after a yr long relationship that included hotel stays, shopping sprees, out of the country trips, paying bills, I love you vmails and buying her a BMW. He's lying."
The tweet also included a link to a Pastor John Gray story.
The unidentified woman told TV show host Larry Reid on the "Larry Reid Live" show that Gray, whom she has known for more than 20 years, was fond of her for quite some time.
And it was Gray who made the initial move when he ministered to one of her employees was dealing with addiction issues. When Gray helped place that drug addict back on a positive path, she said she texted to thank him — and that's when she claims the boundaries were crossed.
From that conversation, she said an illicit romance began to blossom, beginning with Gray's financial support during her monetary hardships.
"[I]t started from there," the woman said during the interview. "It snowballed into 'I just love you so much. I always loved you. I always thought about you. I always cared about you.'"
She also said Gray began describing his extreme dissatisfaction with his sex life.
"He was going through the stuff with his wife and he was saying how he didn't like her, didn't love her, that he was never attracted to her, that he only married her because she looked good on paper. His exact words were, 'She don't suck. She don't f—. She ain't never washed a pair of my drawers."
The mistress produced voicemails to confirm her statements. Among them, a man who sounds like Gray can be heard saying:
"Yo are you like ignoring me now? I'm just trying to make sure. Let me get this straight. I'm being ignored by someone who I have sought to sow seed into, get resources to. I'm in your city and I can't get a callback. I just wanted to make sure I got my facts straight. Got it!"
The woman's interview can be heard in full on the "Larry Reid Live" show via YouTube (https://www.youtube.com/watch?v=EsCgyaEwXuo&feature=player_embedded).