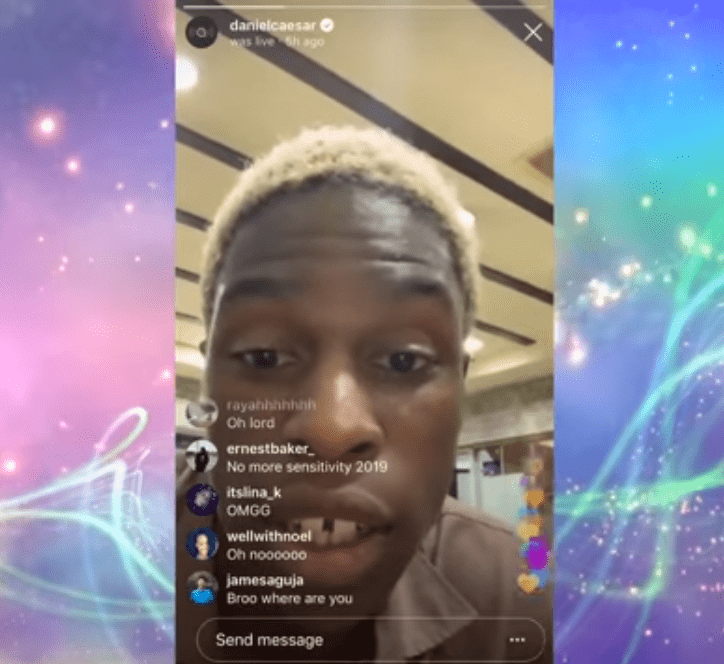 Canadian singer Daniel Caesar has spent the balance of his career enthralling fans with his flawless voice while simultaneously being mocked for his looks.
Now Caesar is being ridiculed for something entirely different. He used his Instagram Live account to defend renowned culture vulture YesJulz and the overall White race.
YesJulz, for those who aren't aware, has had a long-standing beef with former friend Joe Budden as the rapper has accused the social media influencer of blatantly appropriating Black culture for the purpose of self-aggrandizement. In short, Budden accuses Julz of using (and sleeping with) big-name Black athletes and entertainers to rise up the socioeconomic ladder.
Budden dropped her from his circle as YesJulz committed unpardonable sins against the Black community. First, she came under intense fire for wearing a T-shirt that read "n—as lie a lot."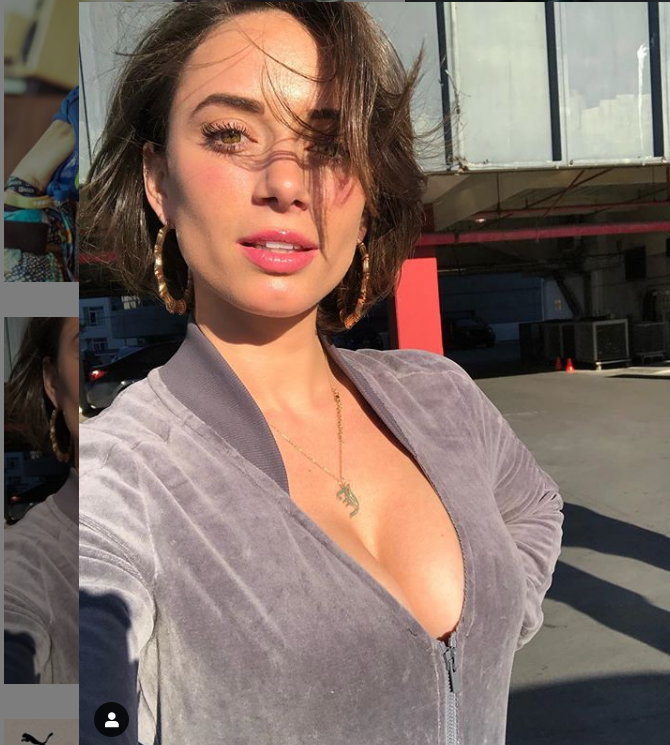 Before that, YesJulz had to say this about Black women on her Twitter account:
""#whitethoughts damn why do all these black girls hate me? I've been so nice! *walks out club with lightskinned dude* Black girls don't like me cuz black men do! It's a guarantee in any situation. I walk in a room w/ a group of girls, room has men from every ethnicity…. Black men B line straight 2 Julz!"
Budden had been taking YesJulz to task for these and other transgressions.
Amid this backdrop, in swoops singer Caesar to rescue YesJulz from the racial hostilities that she created.
On his Instagram Live account, Caesar, 23, whose real name is Ashton Simmonds, asked his 1M Instagram followers why Blacks are so "mean to White people."
"Why are we being so mean to Julz? Why are Black people being so mean to White people right now? That's a serious question. Why is [it] that we're allowed to be rude and disrespectful to everybody else and when anyone returns any type of energy to us … that's not equality. I don't wanna be treated like I can't take a joke. I just went through that f—in' Chappelle s— and I had to like, in the moment, acknowledge that I was being f—ing sensitive. Know what I'm saying? I need to be able to take a joke just like everybody else.
After withstanding a tidal wave of pushback from critics, Caesar tried to mop up his mess.
"White people have been mean to us in the past, yeah, but what are you going to do about it?" Caesar asked at one point. "Tell me what you're going to do about that? There's no answer, other than creating and understanding and keeping it moving. You have to bridge that gap."
Listen to Caesar's IG Live rant here and then check out the social media responses to what the singer said.
Table full of boys knowing he was drunk and not one of them snatched his phone and ended this monstrosity. You need new friends, @DanielCaesar. This is on top of all the ignorant things you said. https://t.co/fqPYSYCUSl

— April (@ReignOfApril) March 20, 2019
White people:
enslavement, colonization, Jim Crow segregation, apartheid, lynchings, mass incarceration, housing discrimination, education discrimination, white nationalist terrorism

Daniel Caesar:
wHy YaLL hAtiNG oN wHiTe PeOPle?
bLaCk pEoPLE CanT tAkE a jOkE pic.twitter.com/qSii2KjPXo

— Blanche NeverHo (@Black_Daria1) March 20, 2019
I felt bad when I said Daniel Caesar looks like a fruit bat with a beautiful voice but I don't anymore

— MonsterKing (@CerromeRussell) March 20, 2019
https://twitter.com/ktgonkt/status/1108214172360339469?ref_src=twsrc%5Etfw%7Ctwcamp%5Etweetembed%7Ctwterm%5E1108214172360339469&ref_url=https%3A%2F%2Fbossip.com%2F1713156%2Ffreudian-slip-drunken-and-sunken-daniel-caesar-defends-yesjulz-and-condemns-black-people-twitter-kicks-field-goal-through-his-gap-teeth-43081%2F
I shoulda known Daniel Caesar would cape for a white woman after he said strippers in New Orleans don't shake booty like Priscilla do.

That's a white woman name. pic.twitter.com/clNnfrhJok

— Delusional Thomas (@SkywalkersView) March 20, 2019
Lol that's actually funny can't lie, love your work 🙏

— Daniel Caesar (@DanielCaesar) March 20, 2019