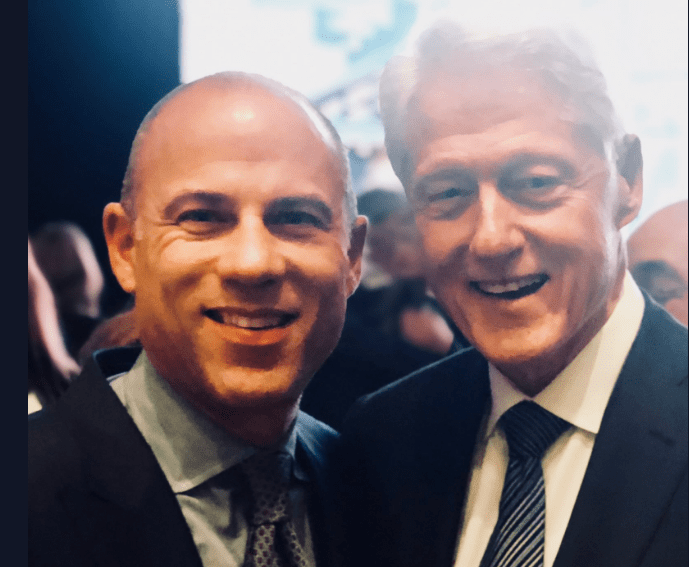 Michael Avenatti, the bombastic and high-profile lawyer who bragged about having tapes of R. Kelly engaging in sex with underage girls and who vowed to destroy the singer, was arrested Monday by federal prosecutors in both New York and California. Avenattie was charged with conspiracy to extort shoe giant Nike, and also charged of embezzlement, bank fraud, and tax evasion.
In New York, prosecutors said he orchestrated a scheme to extort shoe manufacturing behemoth Nike for over $20M, CNN reports.
Meanwhile, prosecutors in the Central District in California denounced Avanetti as a corrupt lawyer who embezzled funds from his client to subsidize his private business venture and defrauded banks.
Avenatti, 48, made national headlines earlier this year by publicly proclaiming he was using the R. Kelly sex tapes to get the singer indicted in Chicago. He is also known for representing Stormy Daniels in her infamous sex-and-hush-money scandal that helped convict Donald Trump's former personal lawyer Michael Cohen.
Avenatti, who is charged in California for wire fraud, embezzlement and bank fraud, was "a corrupt lawyer who instead fights for his own selfish interests by misappropriating close to a million dollars that rightfully belonged to one of his clients," Nick Hanna said, according to CNN. Avenatti, Hanna continues, is the object of "a series of allegations that paint an ugly picture of lawless conduct and greed."
CNN and Fox News report that Avenatti tried to get Nike to pay his client $1.5 million because Nike was not renewing his client's contract. Avenatti also allegedly ordered Nike to hire him to conduct an internal investigation of a major college scandal that allegedly reached the highest levels of Nike and college basketball.
According to prosecutors, Avenatti threatened to expose Nike in a press conference, according to audio tapes obtained by authorities.
"I'm not f—— around with this," Avenatti said, according to the complaint obtained by CNN. "And I'm not continuing to play games. You guys know enough now to know you've got a serious problem and it's worth more in exposure to me to just blow the lid on this thing."
Tmrw at 11 am ET, we will be holding a press conference to disclose a major high school/college basketball scandal perpetrated by @Nike that we have uncovered. This criminal conduct reaches the highest levels of Nike and involves some of the biggest names in college basketball.

— Michael Avenatti (@MichaelAvenatti) March 25, 2019
For the California case, Avenatti faces up to 50 years in prison if he is convicted of the following accusations:
Allegedly embezzling his client's money to pay off his debt and expenses
Avenatti allegedly appropriated funds to pay expenses at his coffee business, Global Baristas US LLC, which runs Tully's Coffee stores in California and Washington
He allegedly used fake tax returns to defraud banks and secure millions of dollars in loans.
Prosecutors in both New York and California were scheduled to hold separate news conferences announcing Avenatti's arrest on Monday. While the arrest was coordinated between the two jurisdictions, prosecutors on the East and West coasts reiterated that the two cases are separate from one another.
Meanwhile, Daniels said she is "saddened but not shocked" by Avenatti's arrest based on her dealings with him.
My statement regarding my former attorney Mr. Avenatti.. pic.twitter.com/9aKYCPNN6y

— Stormy Daniels (@StormyDaniels) March 25, 2019