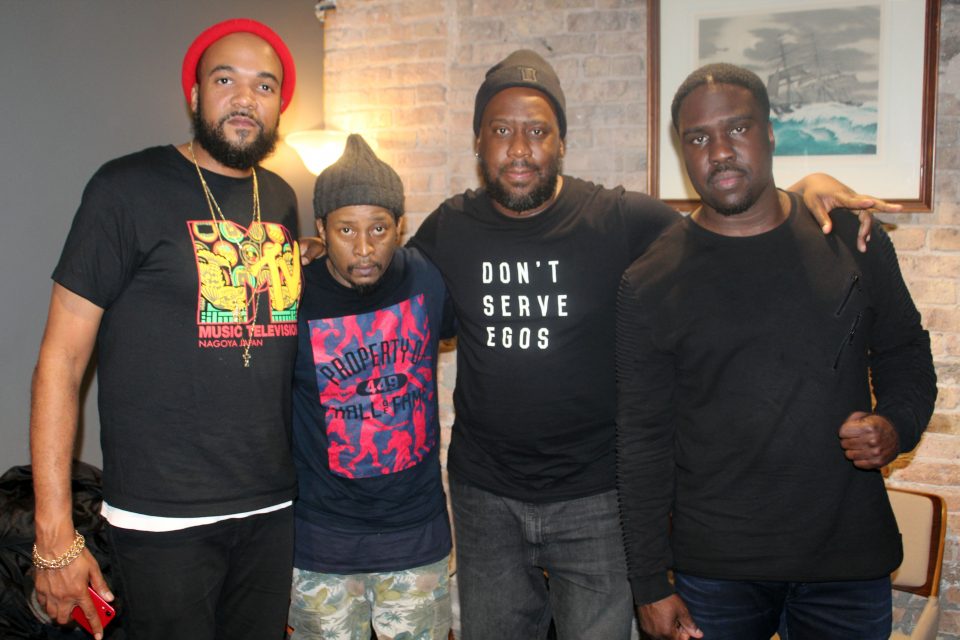 Grammy Award-winning musician Robert Glasper and the Robert Glasper Trio showcased their blend of jazz, R&B and hip-hop during a recent show in Chicago. The performance  — part of the group's national City Winery tour — was entrancing, transformative and hilarious.
Before the show, rolling out had the opportunity to talk to Glasper about the trio, his music and other projects he is working on.
You are in Chicago a lot. What do you like about this city?
I could see myself living here. It reminds me of a big, clean New York. I love the art, the music and the food. I love the Black people and the Black culture here.
When I read your story and learned that Bilal was your roommate and that you used to jam with J Dilla and you taught Common how to play the piano, it amazed me. Did you even know that you would be working with all these legends while becoming one yourself?
I didn't even know how big Dilla was. It was 1999. I was a sophomore in college coming from Texas. I didn't know that much about hip-hop. It was great creating with them. They were just open-minded people who liked to collaborate and create new colors all the time.
How would you classify your sound?
It's hard because you can't classify it. I feel like it's just my voice. I feel like other people classify it and say [the] Glasper sound, but it's a mixture of a bunch of different people, too. There is some Roger Miller in there, some Herbie Hancock. Depending on what I'm playing, the style I'm playing, certain influences come out.
Talk about the Robert Glasper Trio.
Well, I have different trios. This is a special trio — me, Chris and Derrick. I have an acoustic trio, which is a piano trio that I started in 2002. That one is more straight-ahead jazz with [a] hip-hop influence. I call this particular trio my electric trio but with a DJ.
How did the City Winery tour come about?
My management got together with the City Winery people and thought it would be a good idea. I love the rooms. I like the size of the rooms. I don't like to play anything too big. This is perfect and intimate, and the sound is good.
Why is it important to play these intimate clubs?
I love the people. I love feeling the music. The way it feels, the way it sounds in small rooms makes me feel better. It reaches the people better. It's a whole different vibe.
What's coming up next?
I'm doing a lot more film scoring this year. I did the score for an HBO documentary about the Apollo Theater coming out in the fall. I'm also working on a new pilot, a comedy on ABC staring Leslie Odom Jr., and I'm doing another Black Radio [album], and that's slated to come out in 2020.
The Robert Glasper City Winery tour wraps up in Oakland, California, on April 18, 2019.