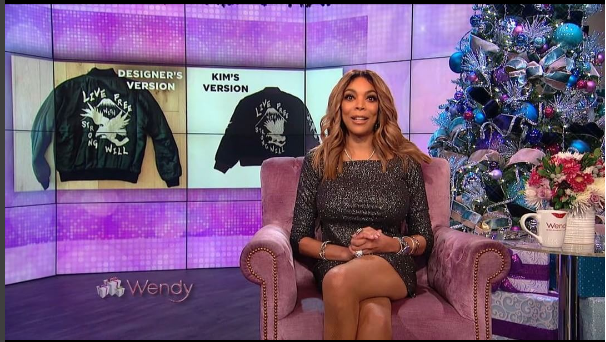 It appears that the rumors reported by the likes of Page Six and "Entertainment Tonight" that Wendy Williams' husband, Kevin Hunter, has a mistress living in a neighboring city in New Jersey are true.
The New York Post reported on Monday, April 1, 2019, that Williams and Hunter are in discussions about obtaining a legal separation of their marriage of 22 years, which has reportedly been rocked by incessant infidelity, drug relapses and rumors of a love child.
This will not be an easy ordeal to undertake, neither from a personal or professional standpoint as Hunter is also her business manager as well as the co-owner of the multimillion-dollar company, Wendy Williams Productions, that produces the popular daytime talk show.
This comes on the heels of the news, first reported by rising blogger-vlogger unWineWithTashaK that Hunter's alleged mistress, Sharina Hudson, had given birth to a child in Philadelphia last week. Hunter has not confirmed that the child is his.
According to "ET" co-host Kevin Frazier, Williams long ago hired a private investigator to find out if her hunches were true that Hunter had a side chick in a city near their own home. News that Hudson delivered a child is rumored to be the ordeal sent Williams over the edge and spiraling into a drug and alcohol relapse that forced staffers to rush Williams to the emergency room.
Furthermore, Williams was forced to tell the television audience of her long-running self-titled show that she had, indeed, been living in a "sober house" for the past few months in order to regain her sobriety and equilibrium.
Hunter has been allegedly carrying on the affair with Hudson for the past 10 years, according to Page Six.
Subsequently, Williams is reportedly finally taking the advice of her good friend and author Paul Porter. The man who wrote the book BLACKOUT: My 40 years in the Music Business said Hunter has cheated on Williams throughout their marriage and told "ET" that "I pray and I hope and I know it's in her soul to move on."
An insider close to Williams and Hudson is wondering how such a legal separation would play out.
"There is a discussion about what happens now — everyone is asking, 'How can they possibly stay together?' Wendy still loves Kevin, but her health is at stake," the source told Page Six.
"They are so tangled up together in business, so they are carefully looking at what a separation could entail. It will be difficult."