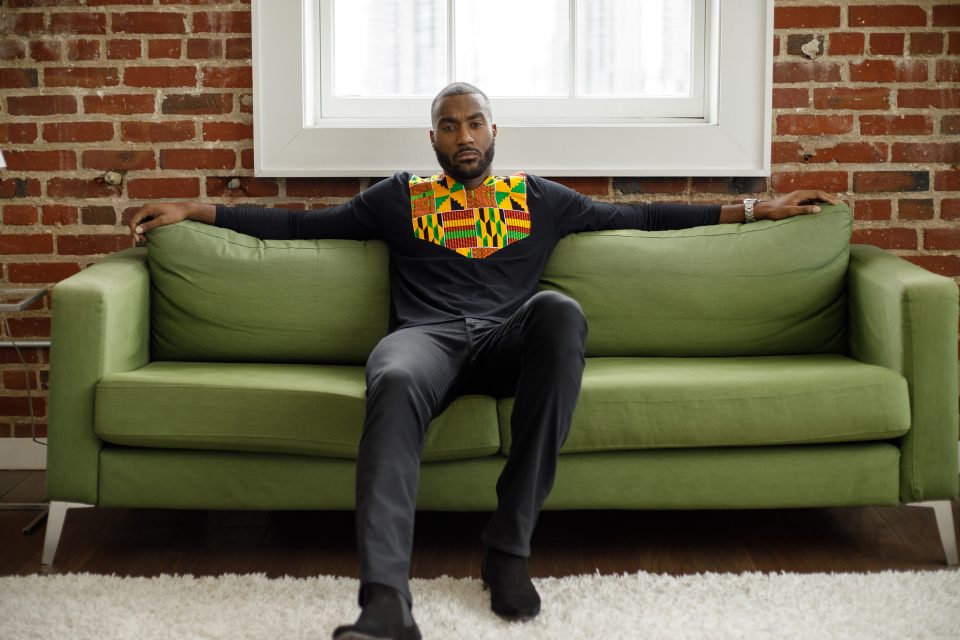 D'IYANU (dee-AH-noo) is a ready-to-wear clothing brand created by Nigerian designer Addie Olutola in 2014. Inspired by her African heritage, she creates boldly patterned garments for those who want to wear modern African clothing at an affordable price. Olutola spoke with rolling out about her brand and its identity.
Where did your love for fashion come from?
Since I was young, I always loved wearing interesting items and loved to stand out with statement pieces. Launching D'IYANU was a perfect match for me since it combined my love for unique fashion and my desire to launch a great business. D'IYANU's African-inspired pieces are unique and help our customers stand out.
What was the driving force behind creating D'IYANU?
When I launched D'IYANU, I was very unhappy with my career and wanted something more out of life. I was looking for an opportunity that would allow me to do what I enjoyed, generate higher income, leave a legacy, and ultimately give back. I was also driven by my love for fashion and being unique. Creating D'IYANU meant creating a line of modern and unique clothing that allowed me to express my culture. In addition to wanting to express myself, I saw a clear need in the market for a ready-to-wear, African-inspired line. People were looking for such a line, but it wasn't really available.
Since launching in 2014, our driving force has always been to embrace our culture while giving back to African missions. We've given over $20K of our revenue to organizations, including Charity Water, EduCare Benin, and Water Aid.
Where did the brand's name come from?
The "D" means "of," or "from" in French, while "IYANU" means "miracle" or "wonderful" in the Nigerian language, Yoruba. The loose translation is "of or from [something] wonderful" reminding everyone that they're uniquely and wonderfully made and to dress like it. The blending of the two languages also signifies the blending of the two cultures which define the brand: African and western.
What sets D'IYANU apart from other clothing lines?
We create beautiful and unique pieces that can't be found anywhere else. Our pieces allow our customers to embrace their roots and express themselves.
As far as what makes us different from other African inspired lines, it's that we have always been customer focused. Excellent customer service is our number one priority. We are always thinking about our customer from our designs to our return and exchange policy. We make sure that our fabric and how it's constructed is great quality and priced affordably. Our goal is to design clothing that our customers can wear for any area of their lives from work to vacation and everything in between. We also explore the usage of different types of material in order to make garments that our customers love and appreciate.