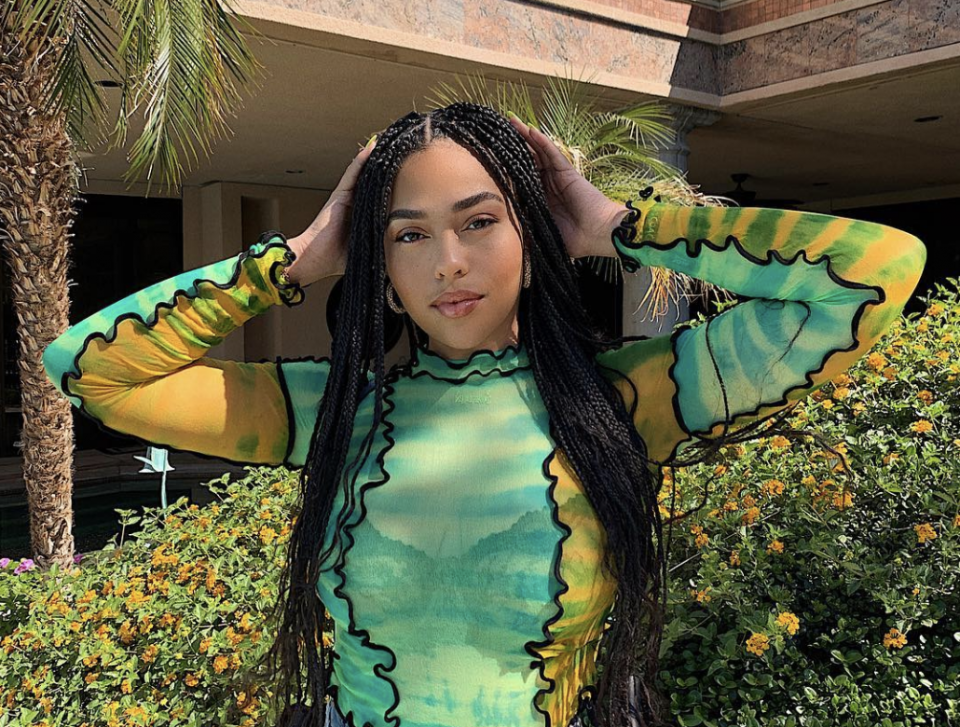 Jordyn Woods has spoken out for the first time about her alleged involvement in the Tristan Thompson cheating scandal following her "Red Table Talk" interview.
During her Easter holiday trip to Lagos, Nigeria, Woods participated in a panel discussion where she opened up about the Khloé Kardashian and Tristan Thompson drama.
In some video clips from the Daily Mail, Woods said she wanted to be an example for her little sister, who had gone through bullying at school.
"My little sister was bullied in school, and I wanted to show her that I was bullied by the world," Woods said.
The 21-year-old went on to describe the realization she had after being exiled from the Kardashian crew.
"I understood for the first time what it's like being a Black woman — in a just society, how we can be so disrespected and nobody can really understand too that extent until you have lived it," Woods added.
Many are confused about her statement and took to social media to share their thoughts.
One person said, "If it took her that long…she still has much to learn. Not being socialized for who and what you are in this society…leaves you at a significant disadvantage."
Another responded, "Good for her — that's racial identity development! Sometimes it takes being treated like an outcast to see how society truly views you."
Someone else said, "When you grow up privileged, sh-ts just different #JordynWoods."
Well, hopefully, this will all serve as a major wake-up call for Woods as she gets in touch with her inner Blackness.