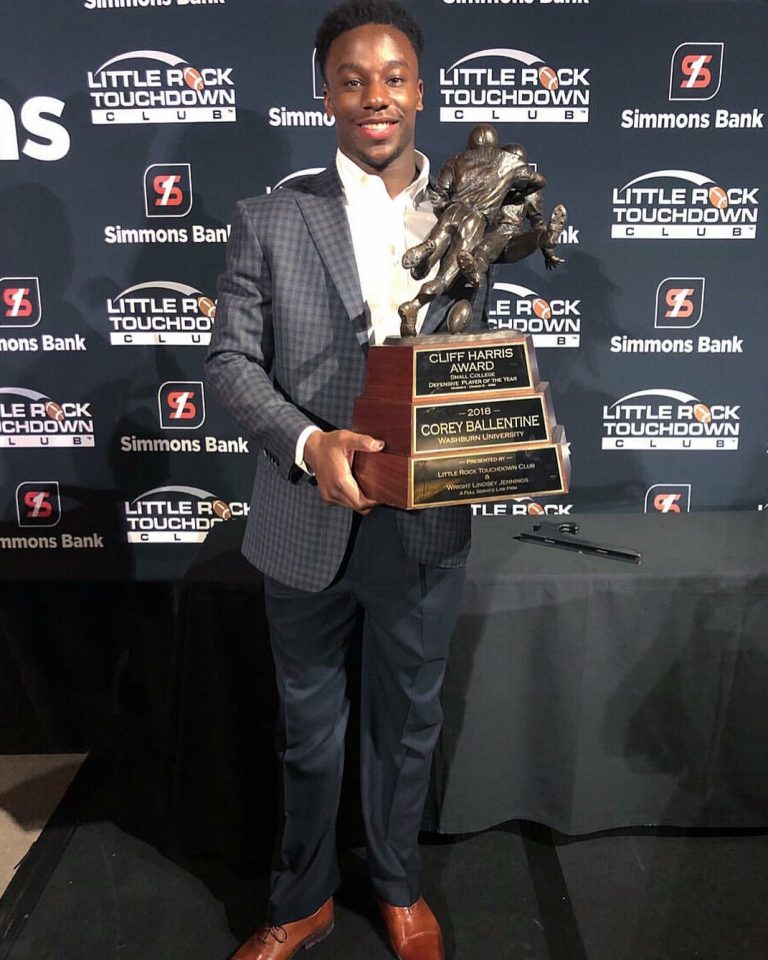 In a few short hours, a celebration turned into a tragedy.
A football player selected yesterday in the 2019 NFL Draft is recovering in a hospital after being shot today. His college teammate was killed in the incident.
Defensive back Corey Ballentine was selected in the sixth round by the New York Giants out of Division II Washburn University Saturday afternoon. By 12:45am this morning, Ballentine was heading to the hospital with gunshot wounds, and his teammate, Dwane Simmons, 23, was dead. The incident happened in Topeka, Kansas.
The New York Giants released a statement about the shooting via Twitter:
"We are aware of the tragic situation and continue to gather information. We have spoken to Corey, and he is recovering in the hospital. Our thoughts are with Dwane Simmons' family, friends and teammates and the rest of the Washburn community."
Washburn University head coach Craig Schurig also released a statement about the tragedy.
"Heartbreaking news about Dwane Simmons," said head coach Schurig. "Dwane is one of the most energetic and well-liked players I have ever coached at Washburn. Dwane's infectious smile and love for football and his teammates was truly inspirational. Our prayers of healing go out to his family, his parents Navarro and Yasmine Simmons and Chaquilla Williams."
Just yesterday, Ballentine shared his excitement after being selected on Twitter.
"It's all a crazy dream until you do it. I can't even explain the emotions I have right now. S/o the people that told me to pick a more realistic career. This is as real as it gets. Thank you to the Giants organization for believing in me. It's only up from here. #GiantsPride "
We wish Ballentine a fast recovery from his injuries and send our condolences to the family of Dwane Simmons.