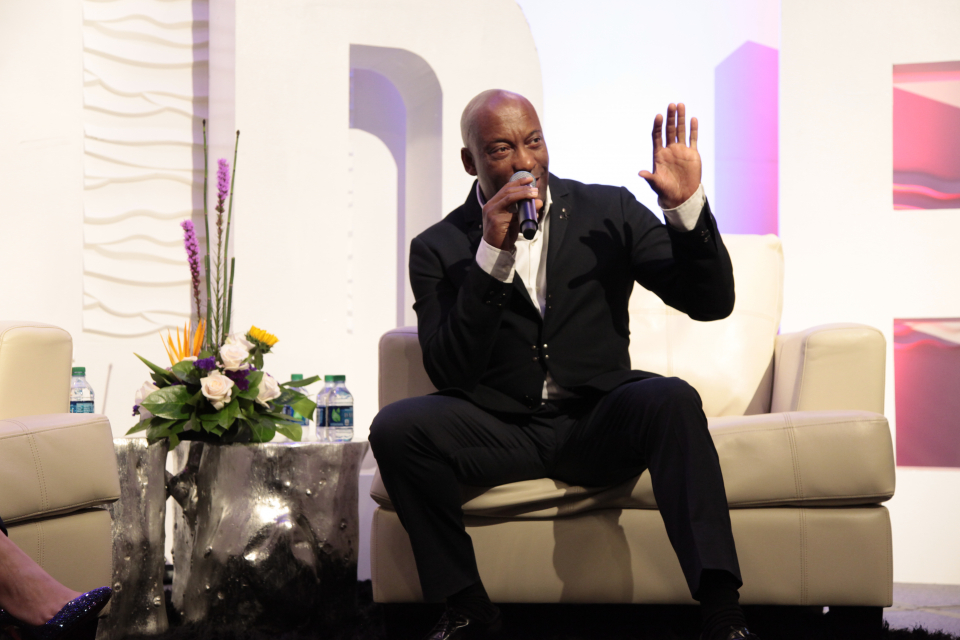 The family of John Singleton, who suffered a stroke earlier this month, reportedly has directed his doctors to remove him from life support, according to a statement issued by Singleton's publicist on Monday, April 29, 2019.
"It is with heavy hearts we announce that our beloved son, father and friend, John Daniel Singleton will be taken off of life support today,"  Singleton's spokesperson Shannon Barr told USA Today. The statement said, "This was an agonizing decision, one that our family made over a number of days, with the careful counsel of John's doctors."
The family statement continued: "We are grateful to his fans, friends and colleagues for the (outpouring) of love and prayers during this incredibly difficult time. We want to thank all the doctors at Cedars Sinai for the impeccable care he received."
His family has confirmed that he "…like many African Americans … quietly struggled with hypertension."
Singleton has been hospitalized at Cedars Sinai Medical Center in Los Angeles since having a major stroke on April 17. He had checked himself into the hospital after complaining of "weakness" in his leg after flying home from Costa Rica, and then he suffered a stroke and was placed in the ICU.
Renowned as the writer of the 1990s cultural classic Boyz n the Hood, he went on to write, direct or produce a string of popular movies including Poetic Justice, Shaft, Baby Boy, Hustle & Flow, Higher Learning, Woo, Four Brothers and Illegal Tender.  He's also the executive producer of the current hit TV series "Snowfall."
When he was nominated for an Academy Award as Best Director for Boyz n the Hood, he became the first African American and the youngest person to ever have been nominated for that award. He's been nominated for over 25 major awards, including two Oscars (Boyz n the Hood, 1992) and Primetime Emmys in 2016 and 2017. He's won more than 13 major awards, including an MTV Movie & TV Award. He received the Special Achievement Award from The African American Film Critics Association (AAFCA) in 2005 for producing Hustle & Flow and directing Four Brothers. Ten years later, he won the award again from AAFCA for continuing his outstanding work in the industry.
He was the keynote speaker for the inaugural Rolling Out Innovation and Digital Entertainment conference (RIDECon) in 2017, freely sharing his experience and knowledge with our audience in a professional, but open and giving manner.
We thank you, John, for the love you have poured into our community for the last 30 years and our prayers are with your family during their time.