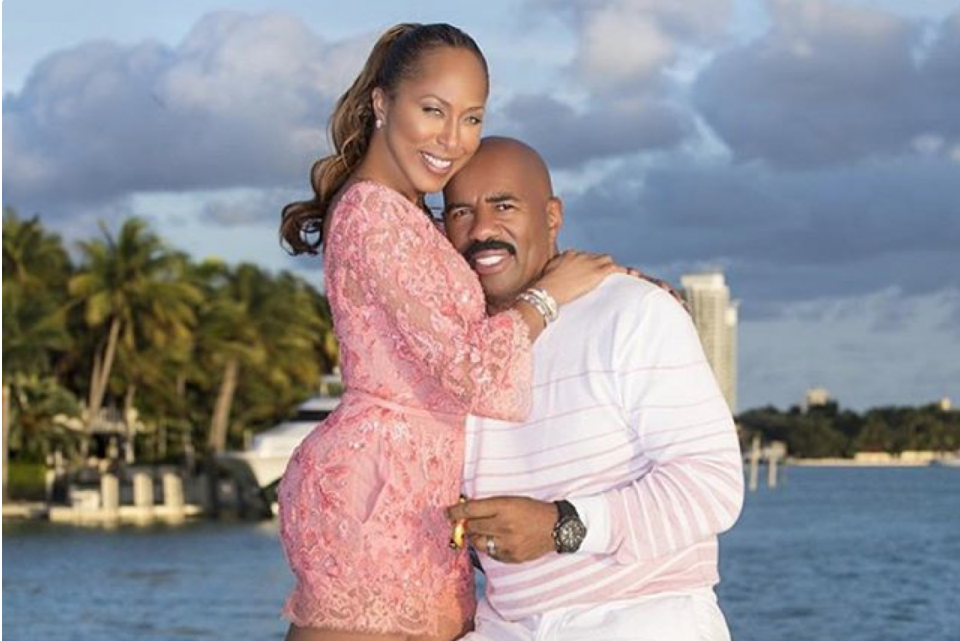 Steve Harvey's wife, Marjorie Harvey, could possibly have an unfavorable aspect of her past exposed in an upcoming tell-all book.
Her ex-husband, Jim Townsend, 70, will reportedly write a book describing their life and business affairs, according to Radar Online. Married during the 1990s, Harvey and Townsend were both investigated by the FBI and DEA for alleged drug distribution in Memphis.
In 1992, Townsend was arrested after attempting to buy 40 kilos of cocaine. The average cost of one kilo of cocaine in Memphis is between $25,000 and $31,000, according to Narcotic News. Townsend was sentenced to life in prison, but Harvey, who was pregnant at the time, was not charged.
She reportedly divorced Townsend five years into his prison sentence and would marry again in 1997 before marrying Steve Harvey in 2007.
In 2017, Townsend was released from prison after being pardoned by President Barack Obama.
According to Radar Online, Townsend wrote the majority of his tell-all book while in prison and will reveal details that could tarnish his ex-wife's current public image.
Over the past few weeks, Marjorie and Steve Harvey have faced rumors of divorce after Steve sold four of his homes in Texas. On May 4, the couple made light of the divorce rumors with an Instagram video.
View video below: