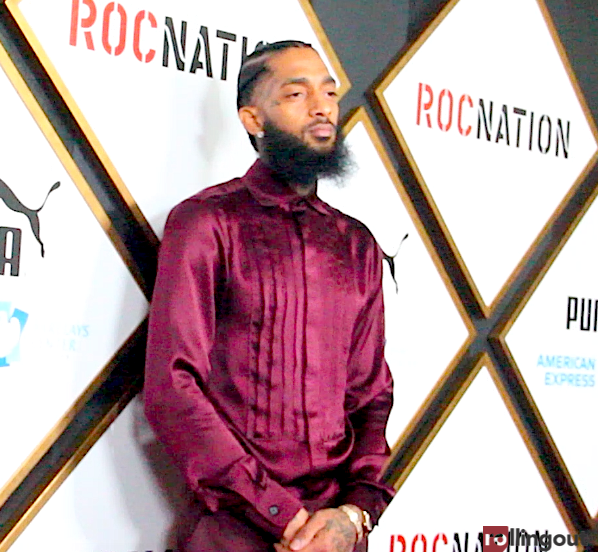 The interest in the clothes made popular by beloved rapper-businessman Nipsey Hussle has been so overwhelming that it reportedly shut the flagship store down.
The Marathon Clothing store on the corner of Crenshaw Boulevard and Slauson Avenue in South Los Angeles cannot keep up with the tidal wave of orders that have deluged the world-famous store since Nipsey was tragically slain in front of it on March 31, 2019.
Therefore, on May 6, the store informed the nearly 500K followers on Instagram that the orders that have not yet been shipped but are en route to the purchasers in the near future. On their IG page, the store thanks all of the fans that have paid the highest homage to Nipsey by purchasing items from the store nestled in the Hyde Park neighborhood.
"Thank you to everyone who's placed an order with us these last couple of weeks. We appreciate the unprecedented outpour of support. It means alot to our team and family."
There is no word as to when the store will open back up. But here is the message The Marathon Clothing provided in full: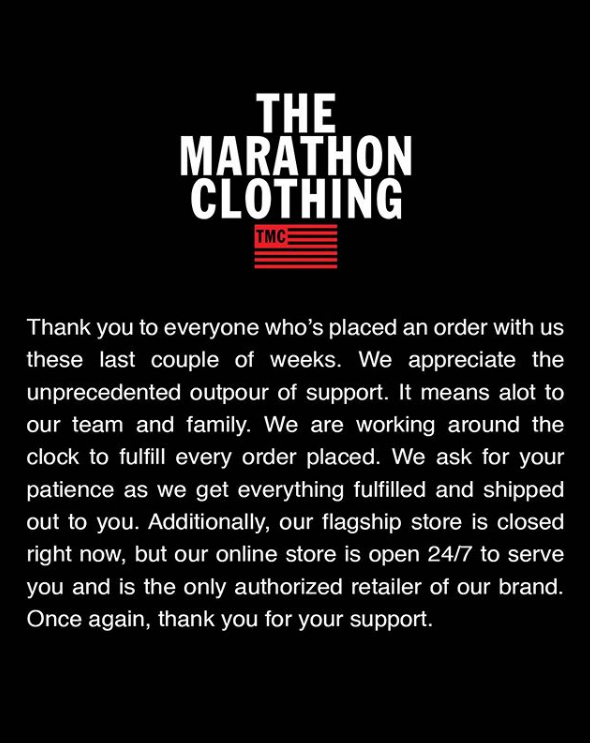 The demand for anything authentically Nipsey has been fierce. The Jasmine Brand states that more than two million orders have been placed at the store. And, according to NewsOne, the store has generated over $10M in revenue since that tragic day.
Nipsey's surviving girlfriend, actress Lauren London, was so excited about the respect accorded to her man that the star of ATL and "The Game" reposted The Marathon Store's message to her 8M followers.