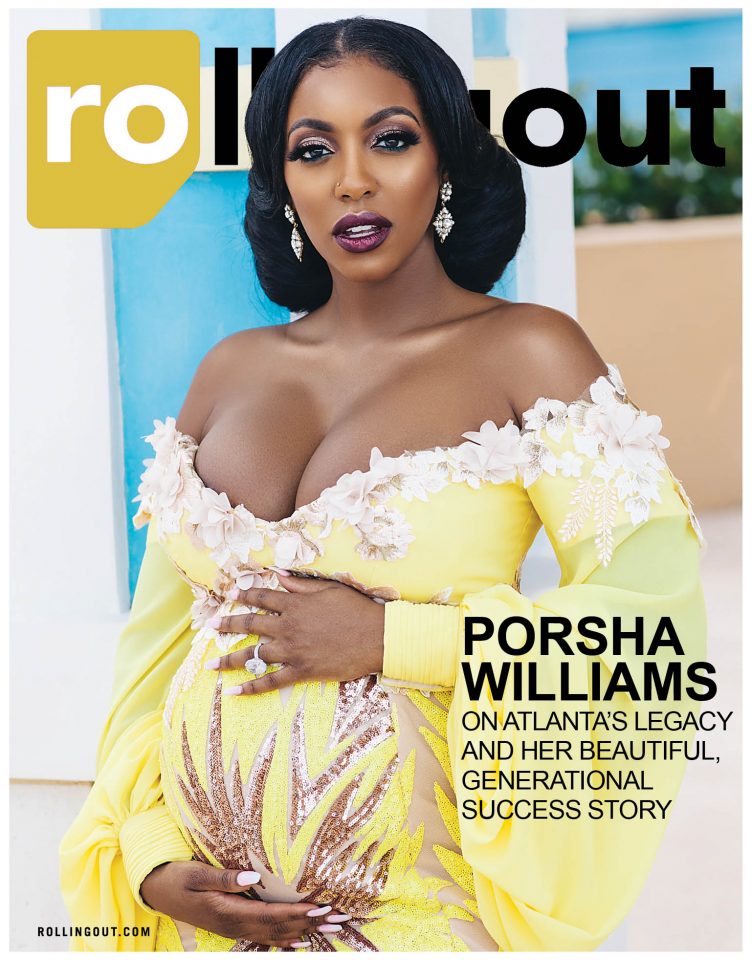 To borrow a quote from New York Yankees' legend Yogi Berra,"It's déjà vu all over again."
It does seem like we've seen this movie before. "Real Housewives of Atlanta" star Porsha Williams has stopped following fiancé Dennis McKinley on Instagram for the second time in a month, this time on Wednesday, June 19, according to US Weekly and OK magazine.
As rolling out reportedly previously, the entire Williams clan – including her sister Lauren and mother Diane – stopped following McKinley on IG at the same time back on May 27. That didn't last long as Williams reportedly started following McKinley again a few days later.
Well, now Williams has unfollowed her husband-to-be again. Additionally, Porsha posted a photo of herself stating that she was happily vacationing with her family near Miami – but McKinley was nowhere to be found.
Moreover, the blinding bling of an engagement ring was conspicuously missing from Williams' finger.
Now, to borrow another famous phrase: "Where there's smoke, there's fire."
On both occasions, speculation is running rampant that McKinley was cheating on Williams with another woman and had a scandalous past with his previous relationships. McKinley vehemently denied claims that he was cheating on Williams and called the rumors scurrilous.
Last month, McKinley told Page Six that she has considered legal action against blogger Tasha K who he says "published a series of false salacious and slanderous allegations against Mr. McKinley, either knowing they were false or with a reckless disregard for the truth of those statements."
According to US Weekly, McKinley is moving forward with the lawsuit. "These false and slanderous allegations against me are made solely to damage my reputation, jeopardize my ongoing businesses, and negatively impact my family," he reportedly said on June 3. "My attempts to ignore this slander have only empowered Latasha Kebe (aka Tasha K.) to create more false accusations. I am currently taking legal action — and am currently being represented by Michael T. Sterling of Dreyer Sterling, LLC."
Meanwhile, fans are left wondering what's behind Williams unfollowing McKinley and not stunting her engagement ring.