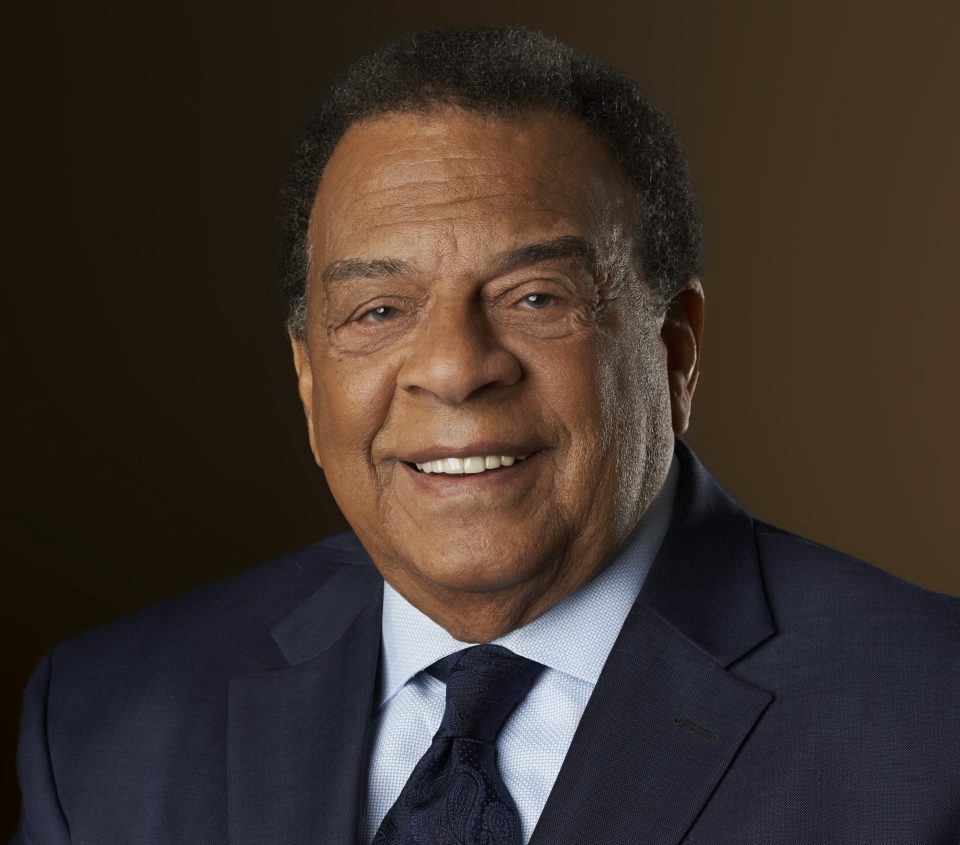 In the decades since Andrew Young helped change the course of history as a leader in the Civil Rights Movement, he has built a remarkable legacy as a civic activist, elected official, groundbreaking ambassador, social entrepreneur and adviser to presidents. Today, he leads the Andrew J. Young Foundation's efforts to develop and support new generations of visionary leaders who will create sustainable global approaches to economic development, poverty alleviation and the challenge of hunger. Young will be honored on June 29 at the 2019 Caribbean American Cultural Arts Foundation's annual Captains of Industry Gala in Atlanta.
What inspires you to show up to work every day?
If you don't work, you die. Martin Luther King said when we were younger together, we probably won't make it [to] 40, but if we make it to 40, we will probably make it to 100 and he didn't make it to 40. So, what he was saying was that there is more than enough work to do for a lifetime to 100, but they will probably try to stop us along the way. Insights and the spiritual visions that I have learned from him and through him are still very needed today.
Share why spirituality is so important to you?
Life changes so fast. I've been blessed to have accumulated more experiences and a wider variety of experiences than almost anybody I know. To have grown up in the church and have a religious base from my grandmother and then have it supplemented by Martin Luther King – all of that to me was spiritual.
Please name three books that changed how you saw life and that you would recommend to others.
One World by Wendell Willkie, who was a Republican running against Roosevelt. I picked it because it was the smallest book available, and I had to read two books and write a paper for the summer before high school.
Jesus: How One Man Changed the World [by Ferdinand Q. Blanchard]. It really was a simple story of Jesus of Nazareth, who was the one man whose wisdom and sacrifices changed the world.
A Testament of Devotion by Thomas Kelly. It describes how God has a calling and a purpose for each and every person on earth. … Basically, what it is saying is that everyone is put on earth, and the Creator has a purpose for every person.
If you could change one thing about the world what would it be?
It would be climate change. I think I would like to cool off the earth. I think we are headed toward disasters. We are experiencing them, and we don't realize that it is all related to the fact that we have not understood the nature of the planet that we live on and we have abused its atmosphere.
If you could change one thing about yourself what would it be?
At this point, I'm pretty happy with myself. I have been through most of the trials and tribulations and survived. I plan to live another 15 or 20 years.
Learn more about the 2019 Caribbean American Arts Foundation Gala at www.caribbeanculturalarts.org