Van Jones has made a career of pushing boundaries and forcing people to rethink their values and beliefs. As a result of his ability to effectively challenge even the most conservative and extreme politicians, he has become one of the current generation's strongest voices in the fight for justice. The Civil Rights Movement of the 1950s and '60s has now become the justice reform movement of the new millennium, and Jones has managed to create a bipartisan conversation that challenges liberals and conservatives alike.
Rolling out sat down with him at a panel celebrating his new CNN series, "The Redemption Project with Van Jones," which was followed by a discussion on criminal justice reform.
What was your inspiration for creating "The Redemption Project" series on CNN?
I feel like the culture has gotten so negative, so toxic. We're in a "call-out" culture, a cancel culture and [with] all that negativity, there's no empathy or compassion. I wanted to do something 180 degrees in the other direction to really see if we could … show people trying to reach out to each other over very tough divides.
We found people who had been the victims of tough crimes, still struggling without closure and we found the person who had committed those crimes, and we put them in a room together and let them talk. … It's been a life-changing thing for me to see people try. It doesn't always turn out warm and fuzzy, but just the idea that people are authentically trying to understand something painful in their past and get to some type of healing is extraordinary.
Is there redemption for local and national governments regarding how many minorities have been mistreated by this country?
I hope so. I am the CEO for something called the Reform Alliance, which is Jay-Z, Meek Mill, Robert Smith and five other heavy hitters all trying to do something on criminal justice reform. We're trying to deal with probation and parole reform and that entire system. … There are two million people in prison but four million on probation and parole, and that's a much bigger number than people realize are caught up in that system.
I think that there is a way for us to make a difference. Democrats and Republicans were wrong for years on the issues. And now it seems that both parties are trying to get back right. I believe it's possible, but it's about the pain inside our community having mass incarceration inflicted upon us for being addicted to drugs and not having jobs, and now we see the opioid crisis, and there haven't been any SWAT teams kicking in doors on that. The government has not kept the same energy. When we see White folks with addiction issues and despair and depression and we say, "How can we help?" as opposed to "How can we lock you up," I'm not saying that's wrong. I'm just saying let's be fair.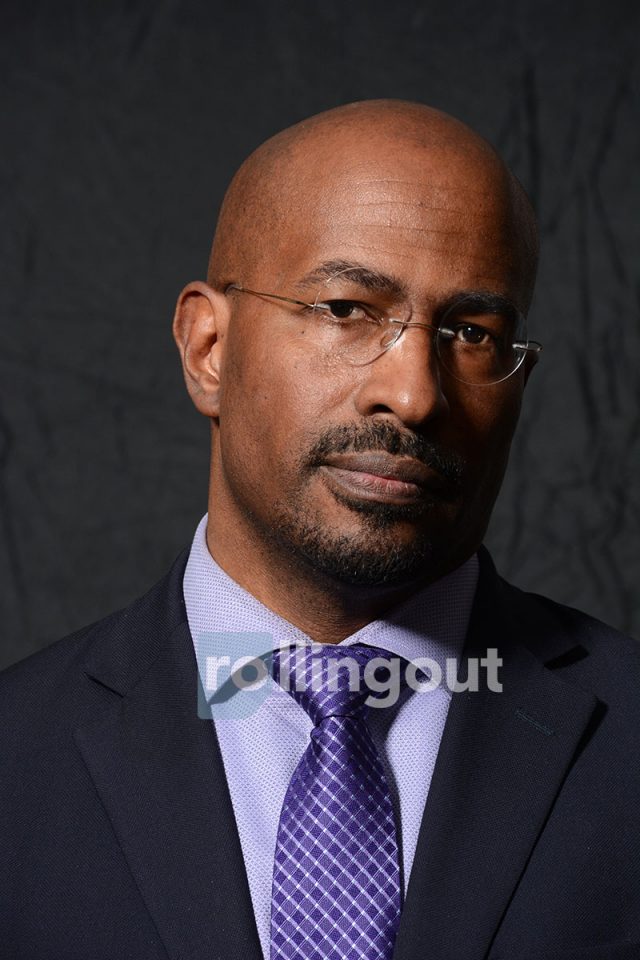 You
You faced backlash for meeting with President Donald Trump and working with Republicans and Libertarians on various issues. Was it worth it?
When you try to solve real problems — especially for Black folk, people of color, poor folks, period — you need more friends and fewer enemies. … I can vote against you and not hate you. I can disagree with you on 99 issues and still work with you on one. And that's how we have to be.
We have to be willing to say I'll fight you when you are wrong, but I'll work with you when you are right. I'm going to encourage the good wherever I find it — if it's the Republicans or the Democrats — because the people behind bars, in prison, have never said, "Help me, but I don't want the help if it comes from Republicans."
What are your thoughts on the response Kim Kardashian has received for her efforts on criminal justice?
Before I met her, I had a negative outlook on Kim Kardashian. I didn't know her, and I just saw her as this "celebutante," but I'll be honest, Kim Kardashian is no joke. I've worked with a lot of celebrities on different issues, and I've never seen someone so determined and effective as she has been when it comes to criminal justice.
This isn't a subject that has a lot of support, [from] Black or White [people]. … If she wants to bring her money and her firepower to help people get out of prison, I support her.
Words by Christal Jordan
Images by M. Shawn Dowdell Photography