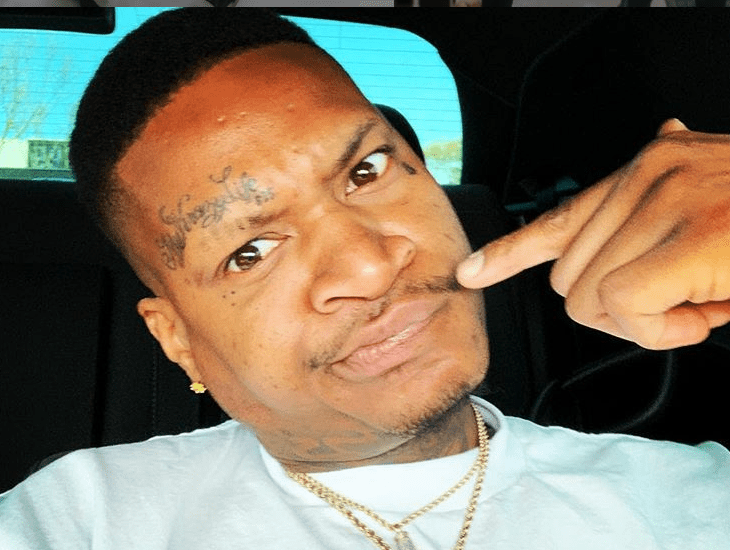 Even as Compton-based rapper Slim 400 shows gratitude to the hospital staff that saved his life, he also took time to mock the shooters who failed to kill him after putting nine bullets in his body. 
Slim posted up a photo of himself still confined to the hospital bed that he's going to be in for quite some time, according to reports. Slim, who was born Vincent Cohran in Frankfurt, Germany, 31 years ago and then raised in the Los Angeles region, first wants to thank the surgeons, doctors and nurses who are slowly repairing him.
"I wanna thank the staff at the hospital for helping me shake back." He added he wanted to thank them by purchasing lifetime meals for them at iconic LA eateries like Roscoe's House of Chicken and Waffles or Taco Mell Catering.
Then, in a surprising move, Slim also took time to fire back (no pun intended) at his shooters in the Instagram post, saying those cheap bullets couldn't kill him:
"God I thank whoeva was poppin 4 buyn them shells at walmart I'm here 4 a reason Hol'Upppp."
Slim has a lot of supporters in the industry sending up prayers on his behalf. Cassanova said: "WE DONT DIE WE MULTIPLY 😤."
Ty Dolla Signs said: "❤️❤️❤️❤️🙏🏾❤️❤️❤️❤️," while E40 added: 💪🏾💪🏾🙏🏾."
YG, as TMZ noted, said that even though he nearly lost his life, he will continue to "live dangerously," whatever that means.
What do you make of Slim 400's statements?