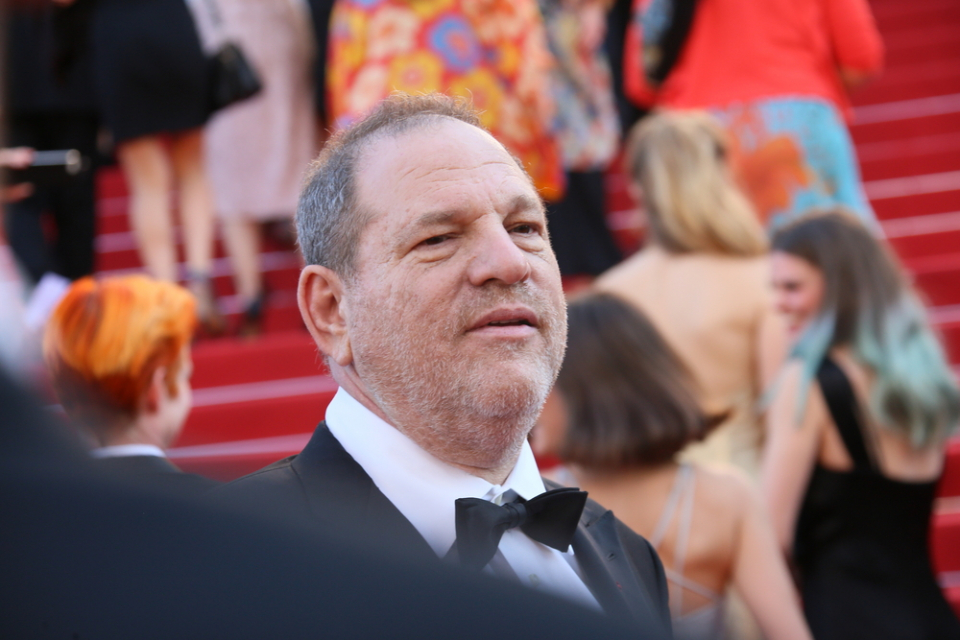 Harvey Weinstein attends the Carol premiere during the 68th annual Cannes Film Festival in Cannes, France. (Photo Credit: Denis Makarenko/shutterstock)
This is the documentary that Americans have been waiting for. 
Harvey Weinstein, once one of the most powerful Hollywood moguls and allegedly one of the most ruthless sexual predators of the modern era, is finally going to have his alleged innumerable sexual transgressions discussed in detail in the Hulu documentary "Untouchable."
Weinstein built a powerful and intimidating Hollywood empire with his brother Robert and, according to A-list and award-winning actresses and others, Weinstein used his power to go on a sexual assault rampage on more than 80 women in a time frame that spans three decades.
Through the company he co-founded with his brother, Mirimax, the Weinsteins produced a number of hit and classic films including Sex, Lies, and Videotape (1989), The Crying Game (1992), Pulp Fiction (1994), Heavenly Creatures (1994), Flirting with Disaster (1996), and Shakespeare in Love (1998), according to IMDb.com
At one point, as his alleged female victims testified in the "Untouchable" documentary as well as during his ouster from power during the #MeToo movement in 2017, Weinstein became the most feared figure in the industry. He repeatedly derailed and destroyed women's careers who spurned his very aggressive and repulsive sexual advances.
Oftentimes, however, the sexual assaults began innocently enough with meetings at hotel restaurants. But then Weinstein would invite the unsuspecting women victims up to his hotelroom.
"Things got uncomfortable very fast," "Boardwalk Empire" actress Paz De La Hurta said in the documentary about her experience with Weinstein.
"When I tried to tell people, they said 'You'd better keep your mouth shut," former star actress Rosanna Arquette said about trying to sound the alarm about Weinstein.
Director Ursula Macfarlane's documentary gives voice to the women who have wanted to speak out about Weinstein's alleged sexual crimes for decades but couldn't. Until now.
"There are a lot of people in the industry who probably feel they have a lot to lose, so that's why I do want to say I'm very grateful for the industry people who did take part in the film," director Macfarlane says. "I think that was a real act of courage – a different act of courage to the women, but nevertheless, they possibly have a lot to lose, and they were very candid about they're own failings to step up."
"The industry should be looking at itself very long and hard," Macfarlane added.
From the Academy Award and Emmy award-winning producers of LA 92 and Man on a Wire, the gut-wrenching documentary "Untouchable" will premiere on Hulu on Sept. 2, 2019.
Watch a trailer to the documentary "Untouchable" below: