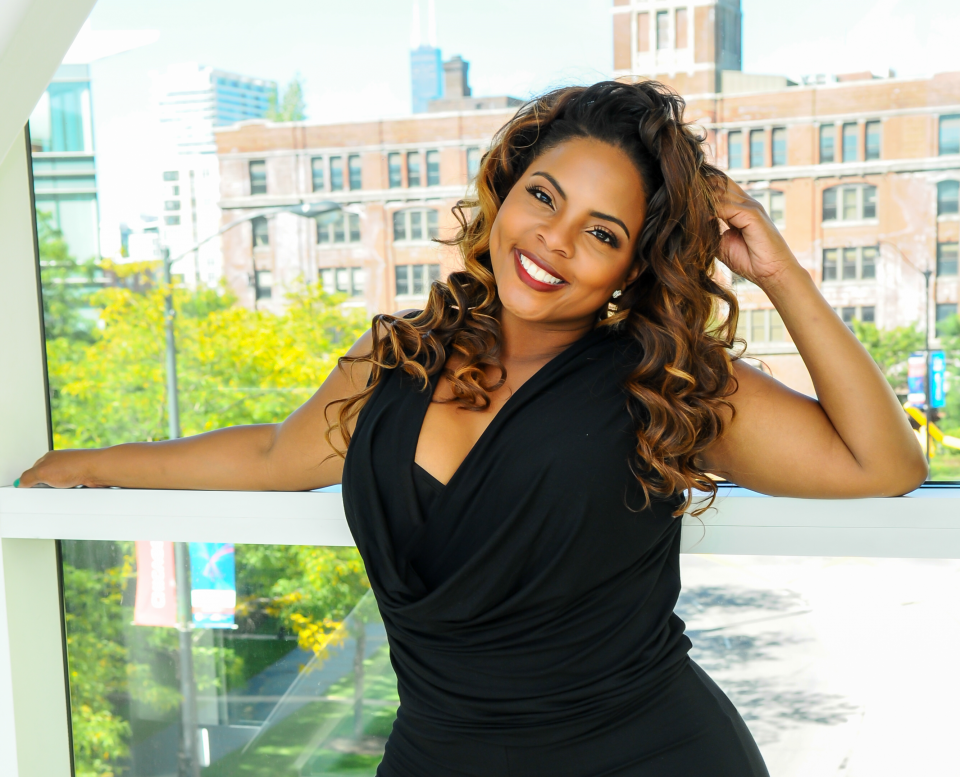 Brely Evans is a principal character on OWN's hot new soap drama "Ambitions." Like many of her roles, Evans has managed to infuse her charm and bubbly charisma into the role of community advocate Rondell Lancaster.
"Ambitions" boasts an all-star cast including Robin Givens, Essence Atkins, and Brian White and was co-created by the man with the entertainment golden touch, Will Packer.  The storyline touches on trending cultural topics such as gentrification, infidelity, same-sex relationships and more, making the show an immediate hit series for the OWN network.
"I like to think of the show as a slice of real life exaggerated," Evans explains. "People are really dealing with all these issues they see on the show, so it's entertaining but it's also hitting home for many of them."
Set in Atlanta against the backdrop of political scandal, "Ambitions" has viewers wondering what part of the plot is fiction and what is potentially based in fact. "There is a lot of speculation and that's because co-creator Jamey Giddens is so good at this. This show is a nod to those legendary soaps like 'Dallas,' 'Dynasty' and 'Knots Landing.' People bought into the characters and felt like those people were a part of their family their daily lives. I see 'Ambitions' being a 2019 version of those shows," Evans says.
Evans' character has a complicated relationship with her baby brother, played by Bryan White who happens to play the mayor of Atlanta. "Of course people have made comparisons, which is why it was so cool to see former Atlanta Mayor Kasim Reed show up for the Atlanta premiere," Evans says.
In the series, Rondell Lancaster has very different political views than her brother the mayor, but Evans says the series manages to celebrate the fact that family always comes first. "Rondell loves her brother even though she doesn't agree with his politics. She feels a sense of pride in seeing all that he's accomplished because it's a direct result of everything she poured into him after her parents died," Evans says.
Needless to say, the series relates to a big portion of the audience and those who don't relate can enjoy the steamy sex scenes and cliff-hanging suspense that Evan says is a part of each episode. "When I get asked when is the next big episode, I'm always saying every episode is so juicy and has some big element, [so] it's hard to select one or two," she says.
Watch "Ambitions" Tuesday nights at 10 p.m. EST on the OWN network.
Catch a clip from the newest episode below.