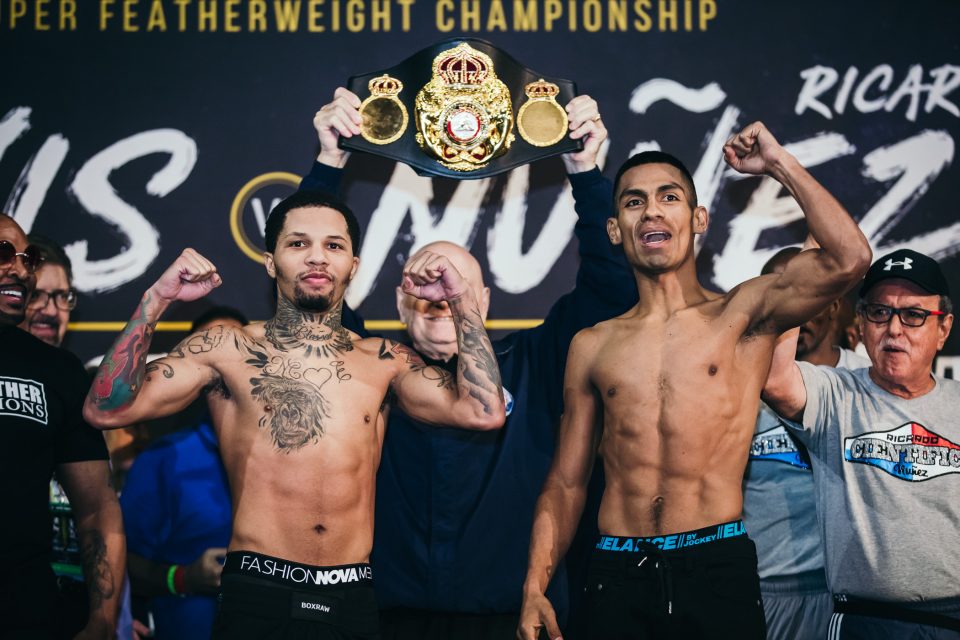 WBA Super Featherweight World Champion Gervonta "Tank" Davis (21-0) returns to Baltimore to defend his title against Ricardo Núñez on Showtime Championship Boxing Saturday, July 27, 2019, at Royal Farms Arena at 9 pm.
"The main reason … I wanted to come back home was because of people getting killed in this city," Davis said Thursday at the final press conference. "I want to be seen as one of the people who can bring the city together on a positive note. I fought in LA, London and New York, so it was about time for me to come home."
It's been a historic week for the soft-spoken, hard-punching Davis, who has knocked out 20 of his 21 professional opponents. Davis was honored Wednesday, July 24, 2019, as Baltimore Mayor Bernard C. "Jack" Young presented him with the key to the city at a ceremony at City Hall. Davis becomes the first world champion from Baltimore to make a homecoming title defense in nearly 80 years this Saturday.
"Boxing saved my life and a lot of other kids lives," Davis said Wednesday at City Hall. "For the most part, we are still here doing it. We have a lot of young guys coming behind us and we are making the best of it."
"Boxing is a very important aspect of my life," Davis said. "I know a few people that used to box that I came up under that got killed due to the violence in this city. I thank God for allowing me to stay in the gym and for allowing me to remain focused on my goal to become a professional boxer. Bringing boxing to Baltimore will help bring a lot of inspiration to the city, especially to the young kids out there on the streets that may not have any other way out."
" I never thought I would get the key to a great city like Baltimore," Davis said. "Growing up in the way that I did, I would never have imagined being here right now on this stage getting the key to the city. It is a great honor and I am very proud to be a part of this city's great history. I am thankful for this opportunity and will make the most out of it."
For Davis, getting tattoos has become therapeutic, and none means more than the "Blessed" tattoo he got after the Baltimore riots in the wake of the Freddie Gray killing by police.
"I believe I overcame a lot so I put 'blessed.' And the Freddie Gray tattoo means a lot because the situation was big for the city. There was a lot of negativity but we overcame it," Davis expressed.
Saturday, Davis looks to overcome Núñez and make the city of Baltimore proud of its native son.
Hit the jump for video of Friday's weigh in for Davis versus Núñez.