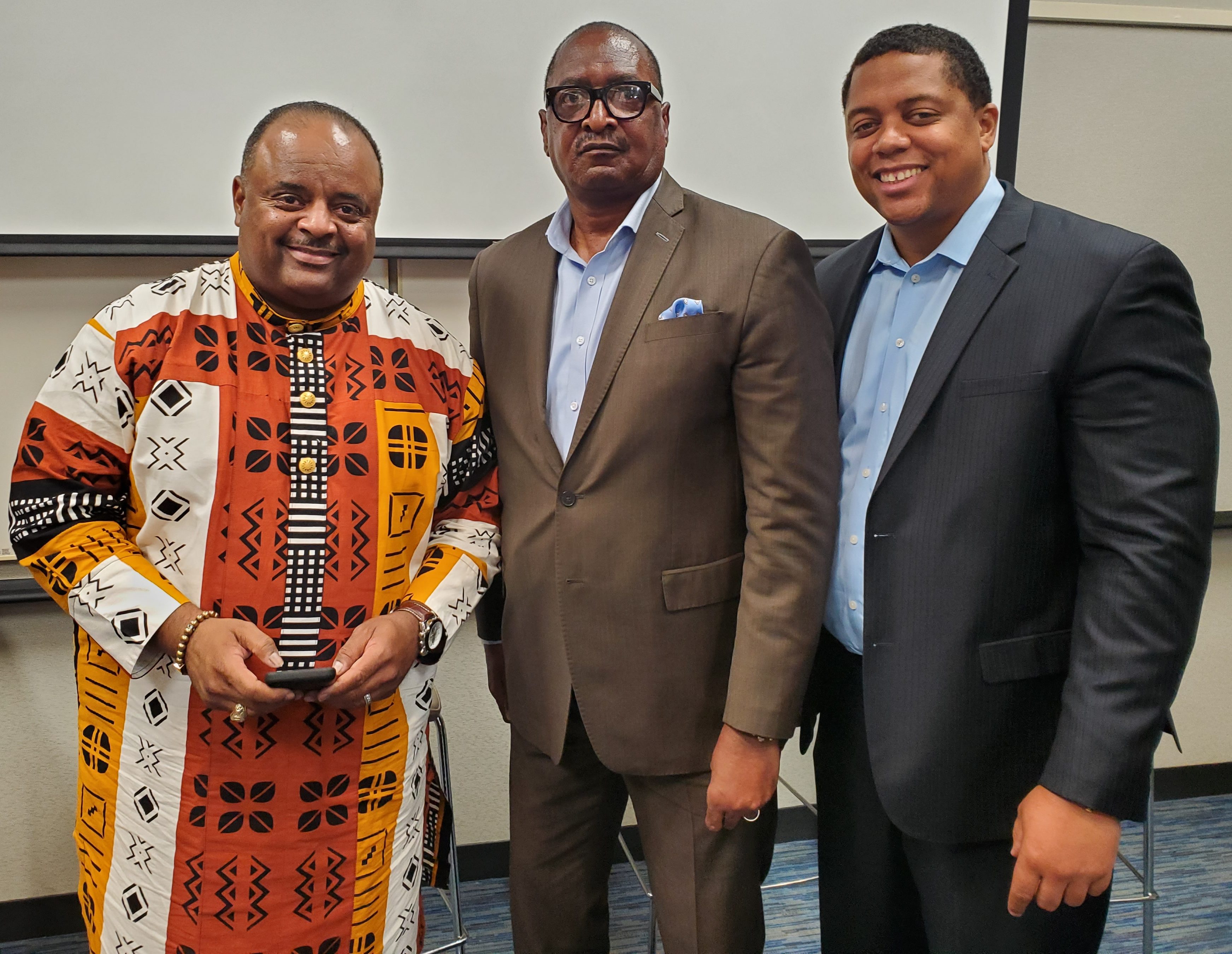 Easily one of the most anticipated breakout sessions during the first day of RIDE Con 2019, "Bangi: Cannabis Land — Access and Ownership," featured a trio of cannabis investors – Roland Martin, Matthew Knowles and Ryan Mack. Each provided indispensable knowledge for budding entrepreneurs in the industry.
Bangi (pronounced bon-ghee) means "marijuana" or "hemp" in Swahili. Bangi Inc. is a diversified investment vehicle that acquires and leases specialized real estate assets, such as cannabis and hemp farms. Knowles sits on its board.
"We (Bangi) are 3 months old," Knowles began, commanding the attention of the room. "We are giving you an opportunity today."
At the onset of the session, Martin introduced the other panelists and took on a moderator role, of sorts. Their initial exchanges though, made for a uniquely informative and interesting conversation — beginning with their vested interest in the industry.
"We don't grow cannabis," Knowles said, further explaining Bangi's mission to attendees. "We buy real estate. We buy the land, and we lease it back. We have a market niche right now. Black folks are the last to get involved. We wait until the end, and then it's too late. We are a penny stock right now."
In addition to its informative insight on how to make money as landowners in the cannabis industry, the session conjured plenty of chuckles and questions from a curious room of potential and current investors.
The idea that African Americans have yet to find a way into the industry was a focal point of discussion. Martin provided a parallel to major companies, such as Nike, McDonald's and others like them that were once penny stocks that took off.
"It was the folks that bet on them early that had the greatest payoff," he said.
Knowles agreed, pointing again to how special an opportunity African Americans have in front of them if they choose to invest in Bangi immediately.
"[It's] the market niche that we have," Knowles insisted. "And that is not being a farmer, not owning a dispensary, but again, [it's] the McDonald's concept where we buy the land and lease it back. We don't want to be the slave. It's time that we stop being a slave."
For more information, visit www.bangistock.com.