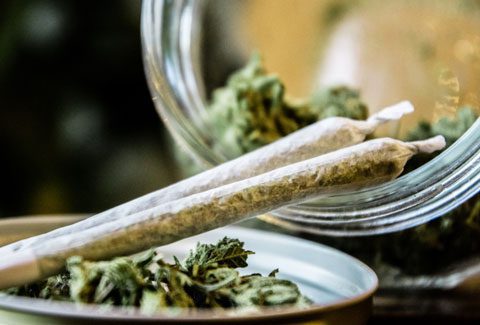 Connecticut health officials have issued a warning about fentanyl-laced marijuana as they investigate a series of overdoses throughout the state.
On Nov. 18, the State Department of Public Health reported in a press release that there have been 39 overdoses requiring the use of naloxone for revival from July of this year through October.
Each of the patients exhibited opioid overdose symptoms but denied any opioid use and claimed to have only smoked marijuana.
Officials were unable to detect a pattern until collecting a sample of the marijuana from one of the incidents for testing at the state laboratory. They later determined that the sample of marijuana obtained by the Plymouth Police Department contained fentanyl – a drug that causes respiratory distress and death when taken in high doses. 
"This is the first lab-confirmed case of marijuana with fentanyl in Connecticut and possibly the first confirmed case in the United States," said DPH Commissioner Dr. Manisha Juthani, in a press statement.
 There was no mention of samples and test results in the other 38 cases.
The State Department of Public Health says sometimes fentanyl could end up in marijuana accidentally if people sell different drugs. They added that in other instances, it can be added purposefully to make the marijuana more enticing.
According to NBC Connecticut, fentanyl is also one of the leading causes of overdose deaths in Connecticut.