DALLAS, TEXAS — Screams could be heard in the hallway of the Frank Crowley Courts Building moments after Amber Guyger was given a 10-year sentence for the brutal killing of Botham Jean. The chants of "no justice, no peace" served as an expression of pain for some, while tears revealed the heartache for others. Again, another Black life seemed to not matter in America. Another crime had been committed by the hands of someone paid by taxpayers to protect and serve.
"I feel like justice definitely wasn't served," said Anna Parker of Dallas. "If anything, I feel like it was a light sentence. And I think it should have been more leaning towards what the state was asking for [of at least 25 years in prison]. And I think the public, that's what the community wanted as well. I think everyone would have felt better about that. So it was definitely disappointing."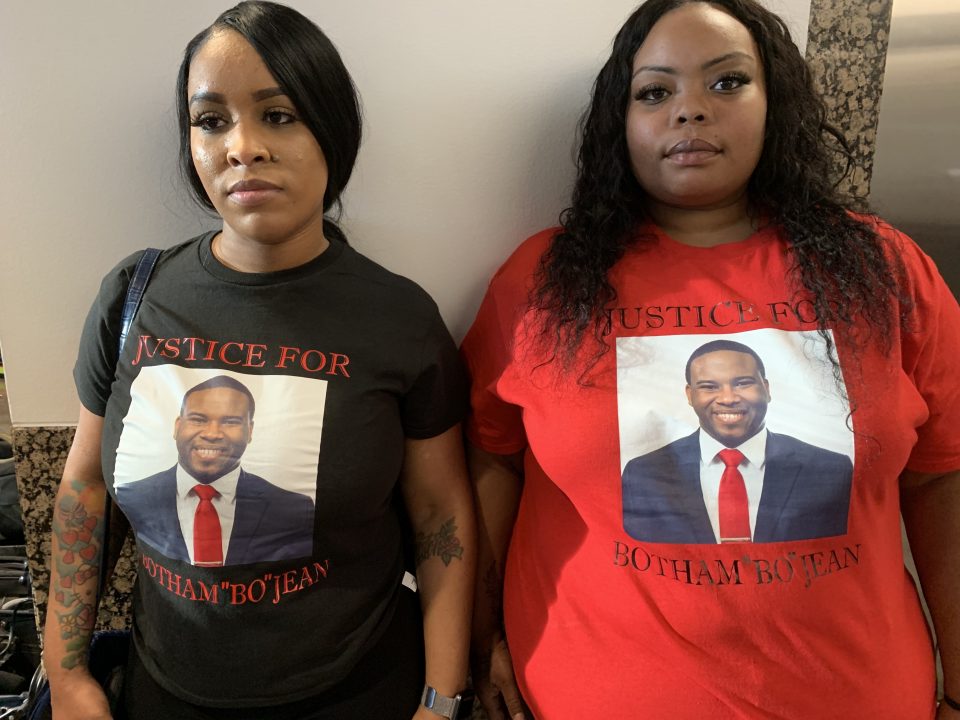 Guyger was convicted on Oct. 1 of murder in the fatal shooting of Botham Jean, 25, in September 2018. She claimed that she thought she walked into her apartment, which was one floor below Jean's when she encountered Botham. According to police investigations, Jean did not pose a threat to Guyger at any time.
"The community is concerned on so many different levels," said Dominque Alexander, president of Next Generation Action Network. "The reason is that we don't want another hashtag. Yeah, we have a conviction of murder, but as a community organizer, we must equip ourselves and demand the policy changes that prevent us from ever getting back to this point."
Jean's murder and Guyger's 10-year sentence brought back horrible memories for Dee Crane. In 2017, an Arlington, Texas police officer was acquitted in the shooting death of her son, Travis Crane.
"I understand what Botham's mother is going through when she said how life has changed," Dee Crane shared with this writer. "My life is like living with weights on my chest every day. Wondering how do I make it [through] another day. Do I dare to get up? Or do I just sit here and fight for my son? I have to fight for justice. Not just for my son, but for Botham as well. She got a murder charge. They gave her 10 years and she can do five. What choice did Botham have?"
Crane contends that police officers are given too much power to use deadly force without repercussions. "I heard her say she was in fear for her life," Crane said. "Every cop says that. That is an old slave law. If you're afraid to do your job, I say get another job. Cops are the only profession that can say, 'I'm afraid for my life' and can murder someone and get to go home. And in five years, she's going home. That's not justice."