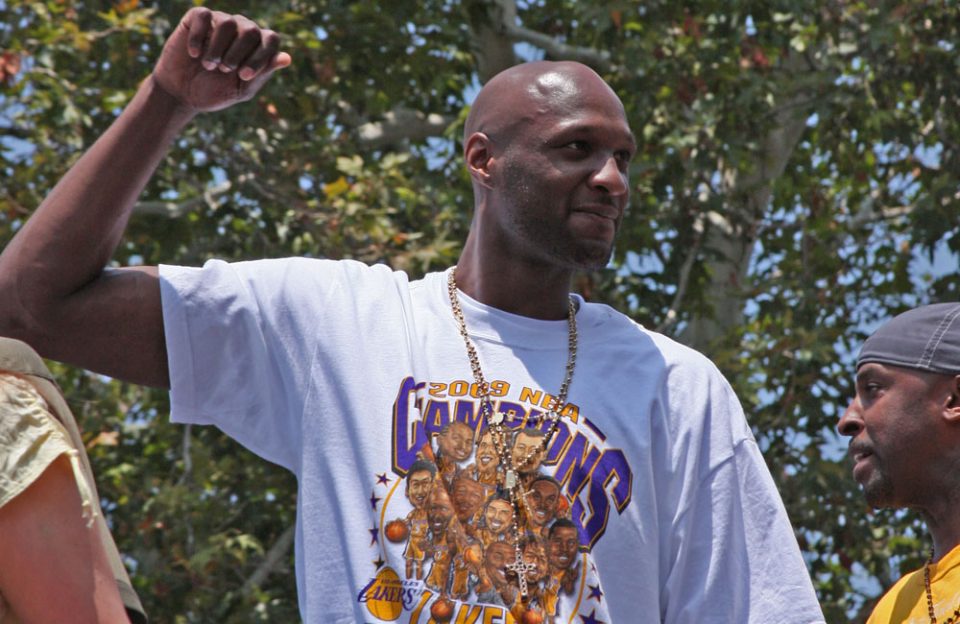 Former NBA star Lamar Odom went out with a bang on "Dancing With the Stars." He also went out with a scratch seen around the world.
The ex-husband of Khloé Kardashian did not know that the cameras were on him while he scratched vigorously while standing behind "DWTS" co-host Erin Andrews while she was interviewing another contestant. 
Odom's scratch is but the latest in a succession of public stumbles and gaffes even as the 6-foot-10 gentle giant continues on his path to recovery after burning out in the NBA, divorcing Kardashian, spiraling into a near-death drug overdose and getting kicked out of Ice Cube's Big 3 League.
Odom is currently on an upward trajectory, however, as he recently published his bestselling book, Darkness to Light: A Memoir, fell in love with his new girlfriend Sabrina Parr, appeared on "DWTS" and is set to star in a new reality show.
But still … that scratch.