After sleeping with 2,000 women, Lamar Odom abstains from sex before marriage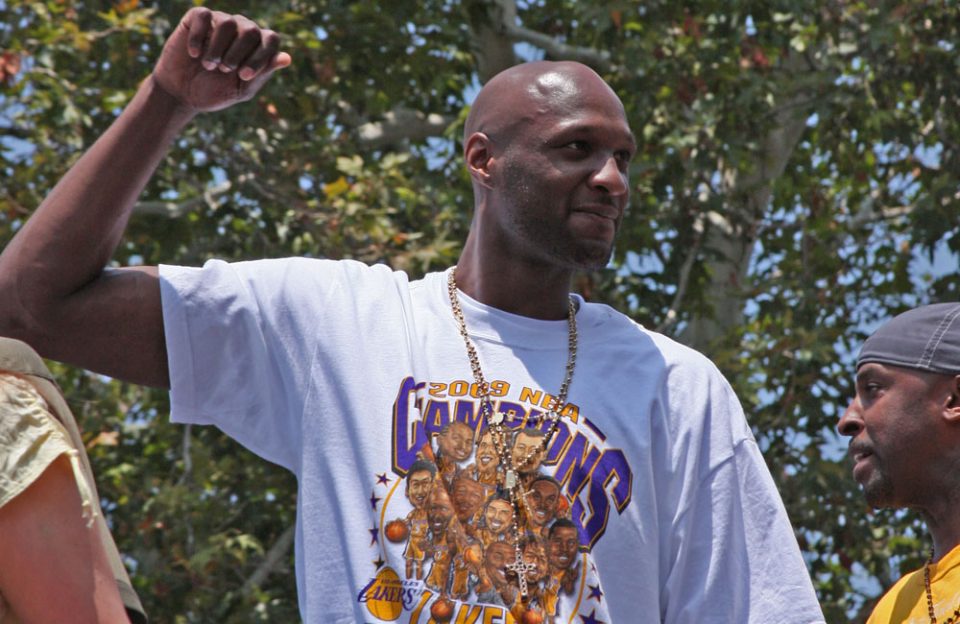 Lamar Odom (Photo credit: John Shinn / Splash News)
Lamar Odom and his fianceé are taking a different approach to intimacy before marriage.
Odom, a reformed sex addict, will not have sex until he marries Sabrina Parr, according to The Hollywood Life.
"This is the first time in Lamar's entire life that he has been clean of drugs, marijuana, porn addiction, sex addiction," Parr shared during her interview. "Him and I don't even have sex, believe that or not."
The decision to wait until marriage to have sex was Odom's idea, Parr revealed.
Odom, 40, admitted to being a sex addict during his NBA days and shortly after he retired. In his book, Darkness to Light, Odom revealed that she has had sex with more than 2,000 women during his lifetime, including dozens of strippers and prostitutes.
Odom shared that he had been obsessed with sex for as long as he could remember. He would often visit strip clubs and pay dancers for sex.
He was also a porn addict. Odom revealed that he would watch so much porn that he once became depressed because he ran out of porn to watch.
Odom and Parr announced their engagement on Nov. 11 on Instagram. The two have yet to reveal their wedding date.