Rapper 50 Cent, America's most prolific and punishing troller, threw serious shade at his "Power" co-star Naturi Naughton's hairline and edges this past week. He got so much grief from fans and Naughton about it that he had to swallow his mocking words.
Fifty posted a mean meme at Naughton, who plays Omari Hardwick's wife on the blockbuster cable show. He shared a "before" photo of the moment Naughton's on-screen husband Ghost, who poked at her forehead during a verbal explosion on last Sunday's episode.
The "after" photo featured a recent photo Naughton posted on her Instagram. Under the caption, Fifty had this to say: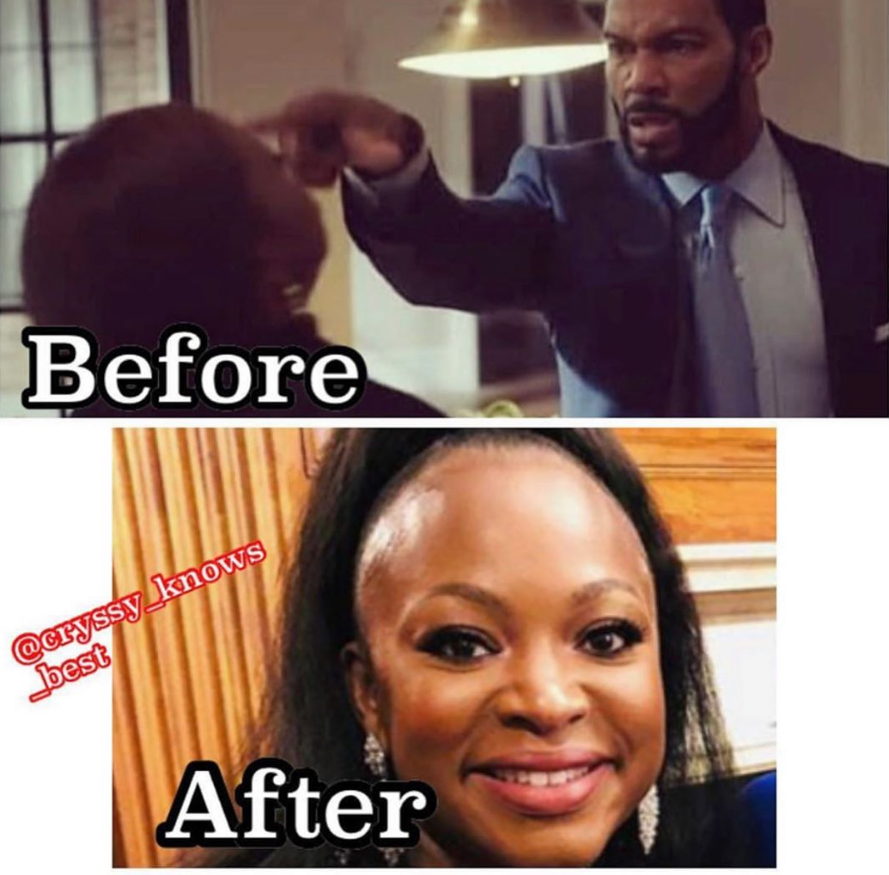 "😆POWER never ends, Ghost f—-d up the edges. LOL #lecheminduroi #bransoncognac."
Fans were perturbed with Curtis Jackson — at least those who were not laughing at the meme:
"Dam nobody is off limits I see." 
"😂😂😂 how does this n—- have friends?"
"How you do this to your own cast member?"
Most of all, Naughton was feeling some kind of way about Fifty's hurtful words and she came back at him classily.
After getting shamed by Naughton, who never has beef with anyone in real life, Fifty was forced to Moonwalk on his words … sort of.
"👀yes you do a great job on the show @naturi4real," 50 Cent said on another Instagram post. "I'm sorry if I hurt your feelings 🤦‍♂️#lecheminduroi #bransoncognac."
What do you make of 50 Cent's latest trolling job directed at Naughton?