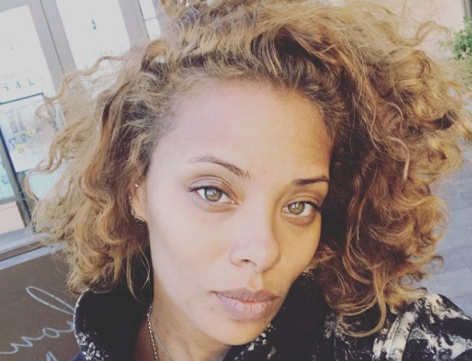 Eva Marcille made what some fans characterize as objectionable comments toward her castmates during the latest episode of "The Real Housewives of Atlanta," and they want her fired for it.
Marcille, 35, called the mahogany-hued Porsha Williams, 38, and Kenya Moore, 48, "nappy heads" during a phone call with Cynthia Bailey. The remark immediately incited angry responses from fans.
#RHOA I was absolutely disgusted when @EvaMarcille called one of her Co Stars a nappy head. She is so racist against black women. She repeatedly bashes African American women. Disgusting

— ProudGrandma (@bobesoxmd) November 12, 2019
Things popped off during a seemingly innocuous phone call when Bailey, 52, informed Marcille that Moore took umbrage when Marcille didn't bring her kids to Moore's birthday party for daughter Brooklyn.
Marcille rationalized her decision by saying she doesn't know Moore like that and is repulsed by the constant cloud of negativity surrounding Moore.
"I am not here for the s— with these little nappy heads this year, I'm telling you," Marcille explained to Bailey. "I will get all the South Central out on that a–."
Marcille's "nappy heads" quip actually caused so much outrage that a petition was created on Change.org demanding that Bravo cut her from the cast. It has hundreds of signatures.
This is not the first time that Marcille has been accused of colorism. She also caught some flack when she compared Shamea Morton to Blaque singer Shamari DeVoe by saying Morton was "Black, but not with a Q."
Reaction to Marcille has been fierce as one fan wrote that Marcille needs to be removed from television and radio because she's beset with "self-hate," while another said that Marcille's comment was "nasty" and "offensive."
Nappy heads?! #Bravo #RHOA can do without @EvaMarcille and these type of remarks. Thanks

— Racquel (@legzconfessions) November 11, 2019