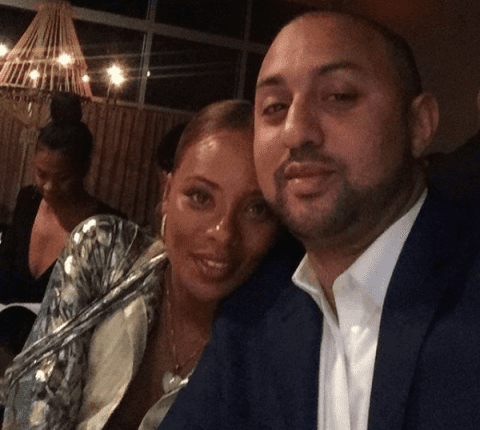 Kevin McCall, the ex-boyfriend of "Real Housewives of Atlanta" star Eva Marcille, had his bail increased after he failed to come up with the original $9500 bond.
As rolling out reported, McCall was arrested on Tuesday in an Atlanta courthouse when he scuffled with police after refusing orders to shut off his Instagram Live. Video recording in court is strictly prohibited unless permission is obtained in advance.
When the officer reportedly reached for the phone, McCall allegedly slapped the cop's hand away and challenged the officer to a fight. He also reportedly called the officer a "b—-," igniting the tussle as the two fell down a set of escalator stairs.
McCall has been charged with four misdemeanors and a felony for the tussle with police.
McCall stayed at the Fulton County jail overnight because attorney said he could not come up with the $9500 bond

— Ashley Thompson (@ashleynthomp) November 6, 2019
McCall was forced to stay overnight in a Fulton County jail because he was unable to produce the requisite bond. The judge subsequently raised the amount to $11,500 that McCall that has to come up with to get his temporary freedom.
Judge increased Kevin McCall's bond to $11,500. McCall had a public defender in court today – after he says a private attorney failed to show. @cbs46

— Ashley Thompson (@ashleynthomp) November 6, 2019
McCall originally appeared in court in order to obtain at least partial custody of his and Marcille's daughter. Marcille currently enjoys full custody and even legally changed the daughter's last name to her married surname, Sterling.
In a case of what appears t be serendipity, Marcille just happened to be the guest on "The Real" daytime talk show and she offered up a grim diagnosis of the situation.
"So, this is what's so crazy about it, because he was arrested going into court for a case he filed against me. So, more recently, he drew a suit against me for child support, which is amazing 'cause he's never given a cent and I've raised our child. I recently changed my daughter's name from his last name to our family name, which is Sterling, and he now wants to reverse that change. So, we were actually going to court," Marcille told the co-hosts.
She went on to reveal: 'My husband is an attorney — Michael Sterling — and he was going to court on my behalf, and I guess while [McCall] was going into court, he got into a fight with security because he's crazy – like I've told the world a million times – and got arrested, and apparently has some cases that were pending already. He's on probation for domestic violence against someone else, and so that case is in a few months, and now he's being detained for something else.'