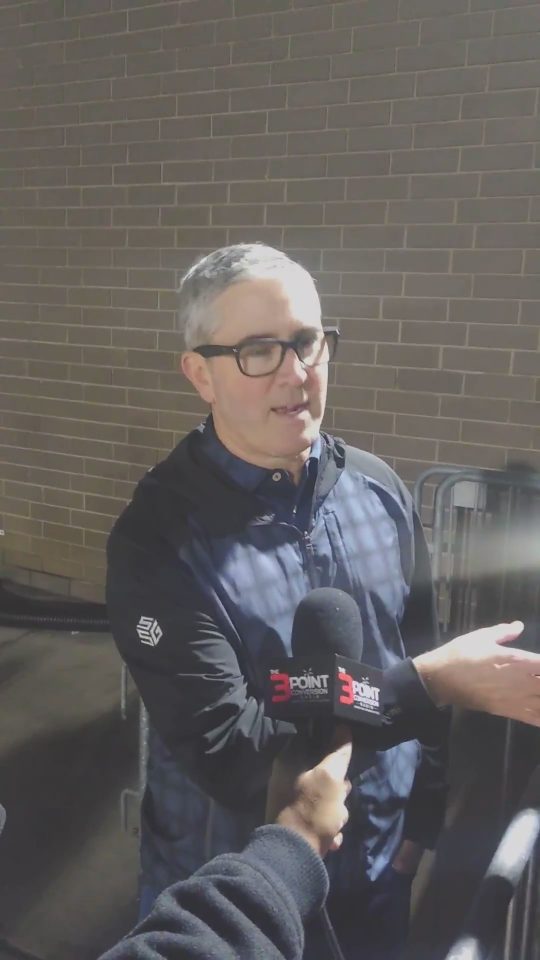 Despite the air of optimism and positivity sweeping across the football field at Charles Drew High School near Atlanta, there are those within Colin Kaepernick's inner circle who believe that the much-ballyhooed workout was an NFL hoax.
In fact, according to Kaepernick's agent Jeff Nally, no NFL team wants the exiled quarterback, despite the fact that eight different team representatives journeyed down to the high school football field to watch him work out.
Why would Nally say that? Because no team ever contacted Kaepernick prior to this week, and no team ever responded to Nally's recent inquiries. The NFL front office in New York set up the workout, and Nally contends "nothing like this has ever happened before."
Normally, as Nally illuminated, the NFL usually stays out of individual team activities and lets the clubs choose who they want to bring in on individual workouts. That normally happens on a Tuesday, a normal day of reprieve for most NFL teams.
As the throng of fans cheered Kapernick's deep ball throws and excitedly jostled for position along the fence for an autograph from the cultural icon, Kaep's agent Jeff Nally was the emotional opposite. He was a paragon of pessimism.
Nally did not hold back when he shared his sentiments with the assemblage of media. He said he does not hold out much hope that Kaepernick will be picked up by any NFL team this year, if ever.
"I hope so, but I don't know. To be honest, I'm a little bit pessimistic," he admitted. "because I've talked to all 32 teams, I've reached out to all of them recently, and none of them have ever had any interest."
Nally took it even further when he said: "I'll tell you this: No team asked for this workout. The NFL asked for this workout," he said somberly. "But I got to hand to Colin; he stepped up"
Nally complained that NFL Commissioner Roger Goodell notified the 32 teams about the Kaepernick workout over a week ago, but did not tell Kaepernick's camp until this past Tuesday, Nov. 12. Kaepernick's agent said this whole thing "did not smell right" and smacks of a setup and PR machinations to absolve the NFL of any responsibility for his continued unemployment.
"From the beginning, it seemed odd, so we had to protect him," Nally said, by changing venues so that the media could witness the fact that Kaepernick can still physically play at age 32. The NFL had barred the media from attending the private workout at the Atlanta Falcons' training facility in Flowery Branch, Georgia, about an hour outside of Atlanta, prompting "Kaep's" team to switch sites for the workout.
Flip the page to view Nally's press conference in full: