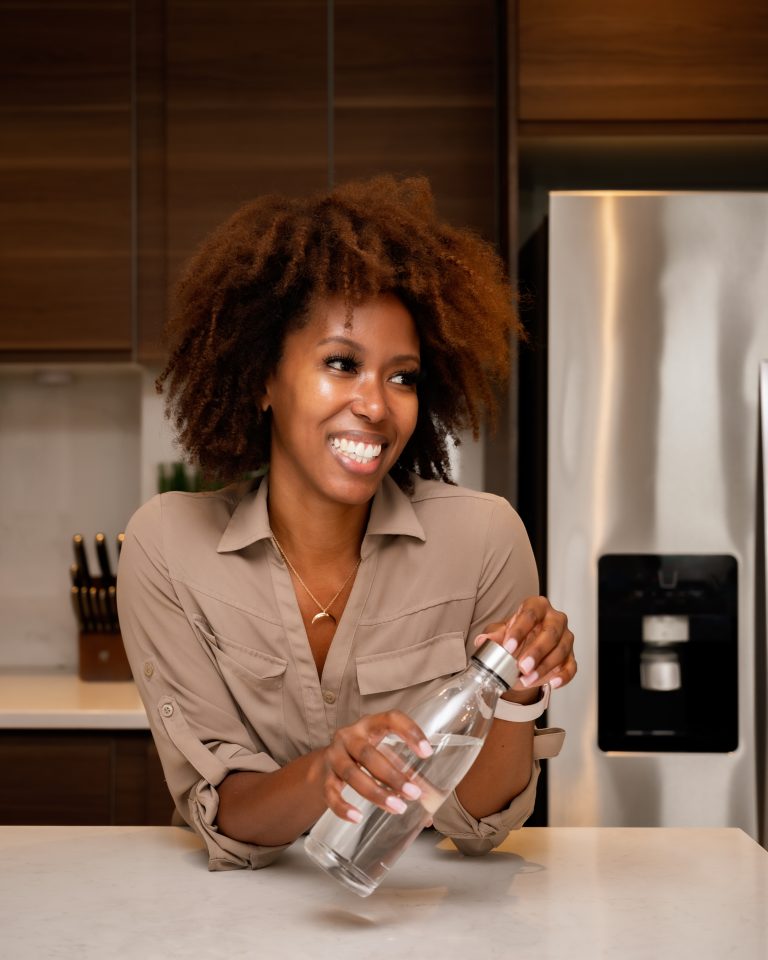 Rosalind Michelle is the founder and sole esthetician at Rosalind Michelle Skin Co. The Stone Mountain native is a graduate of Georgia Southern University where she became a member of Alpha Kappa Alpha Sorority Inc. After graduating she pursued a career in beauty, completing an esthetics program at Paul Mitchell The School ESANI. What started essentially as a side hustle, has grown into her brand, Rosalind Michelle Skin Co. with the added benefit of promoting self-care and skincare.
Michelle is motivated not only to treat clients and advise them about improving the health of their skin, but also to create a culture that inspires self-love. Rolling out spoke with the accomplished esthetician about what separates her from others in the field and what beauty products she recommends.
What attracted you to the beauty profession?
After I quit my job, I had to figure out what I was going to do. I really didn't have a great understanding of esthetics, but I soon found out there was an entire scope of practice I had been overlooking in skincare.
What are your business philosophies?
Rosalind Michelle Skin Co. focuses on self-care and skincare. I encourage my
clients to take better care of themselves through properly caring for their skin and being intentional with self-care from physical, mental, and spiritual aspects.
What separates you from others in your field? 
My goal is to provide awareness for skin health and proper skincare. I go further than simply providing a facial. I want my clients to not only know what I'm doing and why, but I want them to understand their skin so they can make better decisions at home.
How do you stay at the leading edge of your craft?
I stay well connected to other professionals and attend product training. Most recently, I've been glued to a few different podcasts that highlight the business side of this industry, up-and-coming tools and techniques, must-reads and skin education.
What type of products do you use and recommend?
I use products by Cosmedix. They take a lot of pride in the formulation of their products, ensuring that they use only the best and purest plant-based ingredients and natural actives. My holy-grail products are their Cell ID Nutritive Defense Serum and the Opti Crystal Liquid Crystal Eye Serum.
What advice do you have for aspiring beauty entrepreneurs?
My advice is to create a plan and go after it. Take advantage of the opportunities that come your way and be open to receive. Don't be intimidated by comparing yourself or your techniques to other professionals … there's room for you, too.