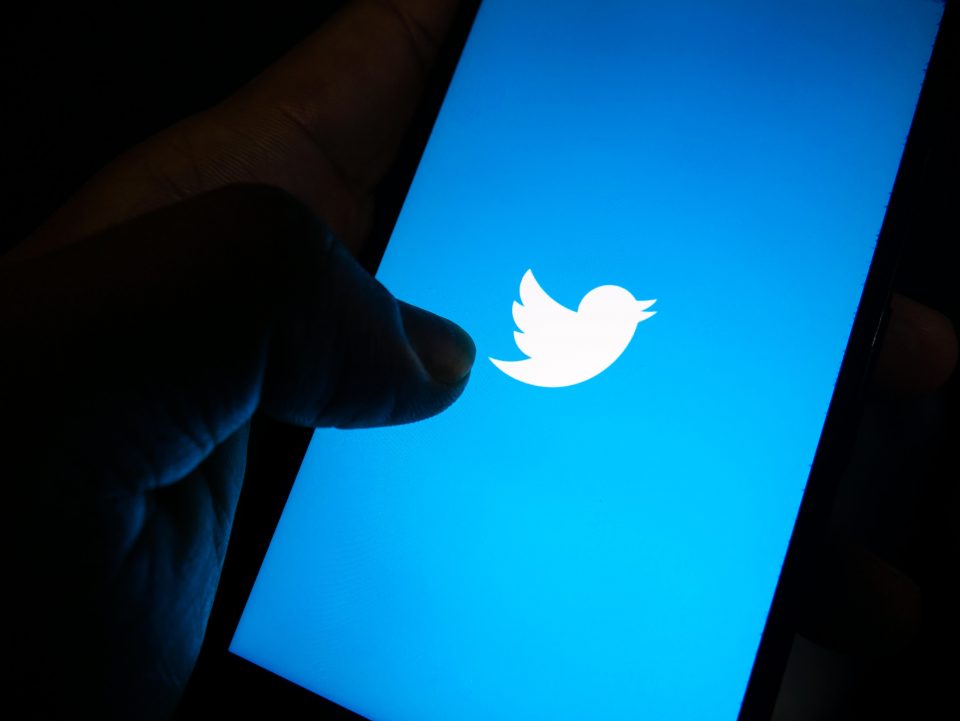 Billboard is a highly recognized music publication and longtime authority on music charts.
Each year the music publication honors a "Woman of the Year" on its cover to highlight a female artist who is conquering the music industry.
But after one tweet pointed out that the list of honorees over the decade was majorly lacking diversity, the brand received a lot of negative feedback from Black Twitter.
On Monday, Nov. 25, pop news outlet Pop Crave tweeted a photo collage of the Billboard "Woman of the Year" covers for the past decade, which brought the issue to the attention of thousands of Twitter users.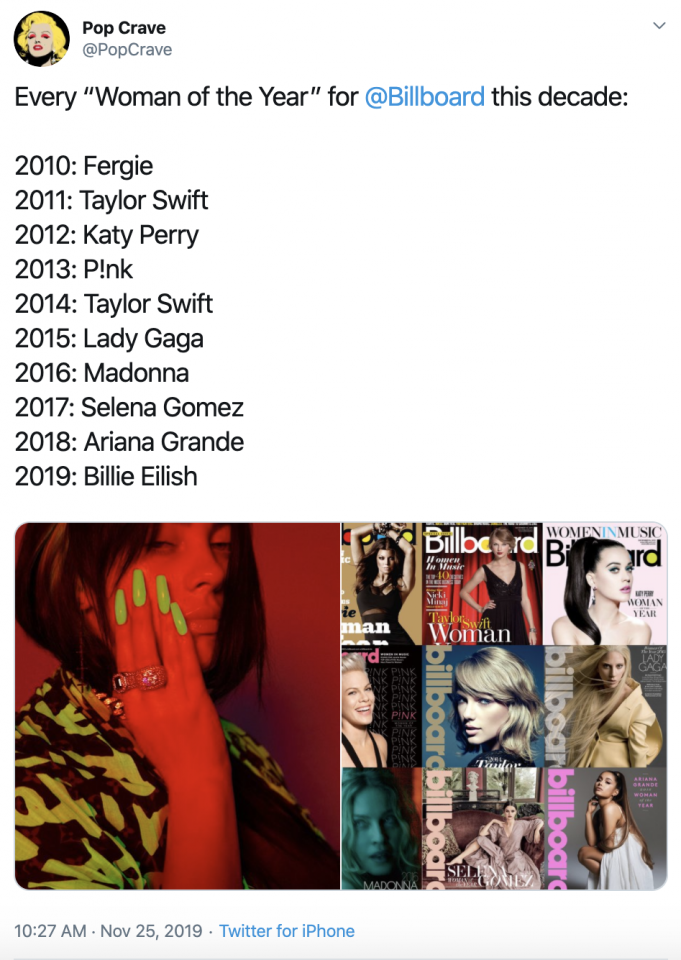 To our surprise, Billboard didn't feature Beyoncé, Rihanna, Nicki Minaj, Cardi B or any Black female artists, all of whom have been significant musical influences at some point over the decade.
Black Twitter immediately responded, per the norm. 
TV and movie producer, Lena Waithe responded, "You would think Beyoncé, Rihanna or Lizzo didn't exist."
One person said, "Cardi deserves this!"
"Sounds about white," another person wrote.
"So Beyoncé has not been breathing for the last 10 years?" another wrote.
The tweets continued with responses to Billboard such as the ones seen below.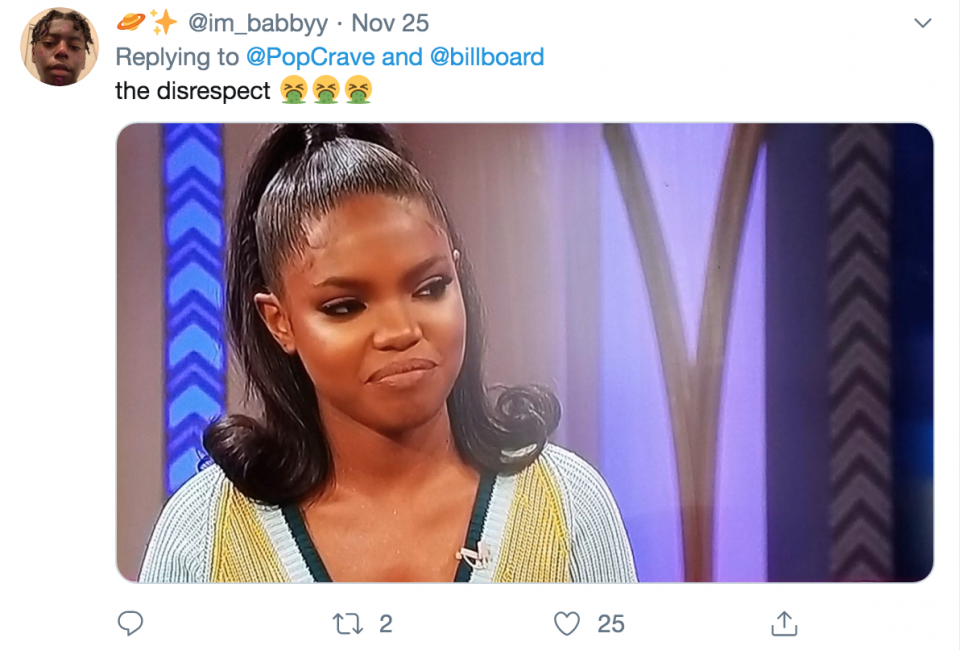 (Image source: Twitter @im_babbyy)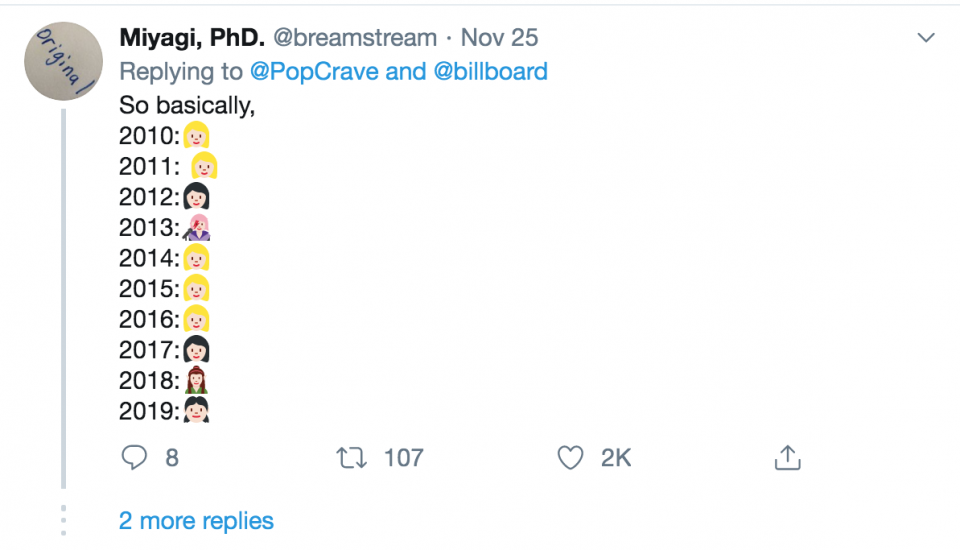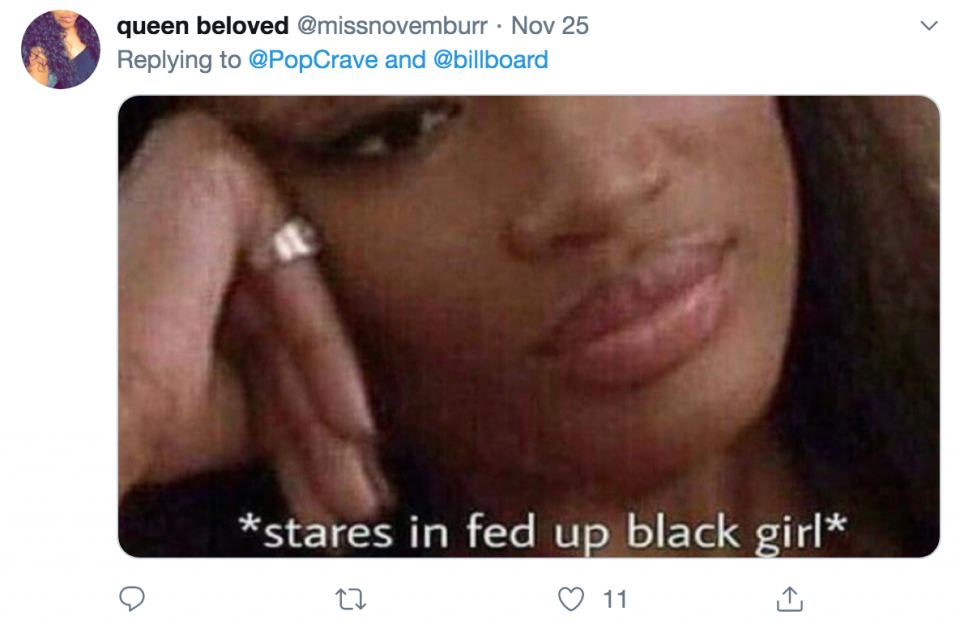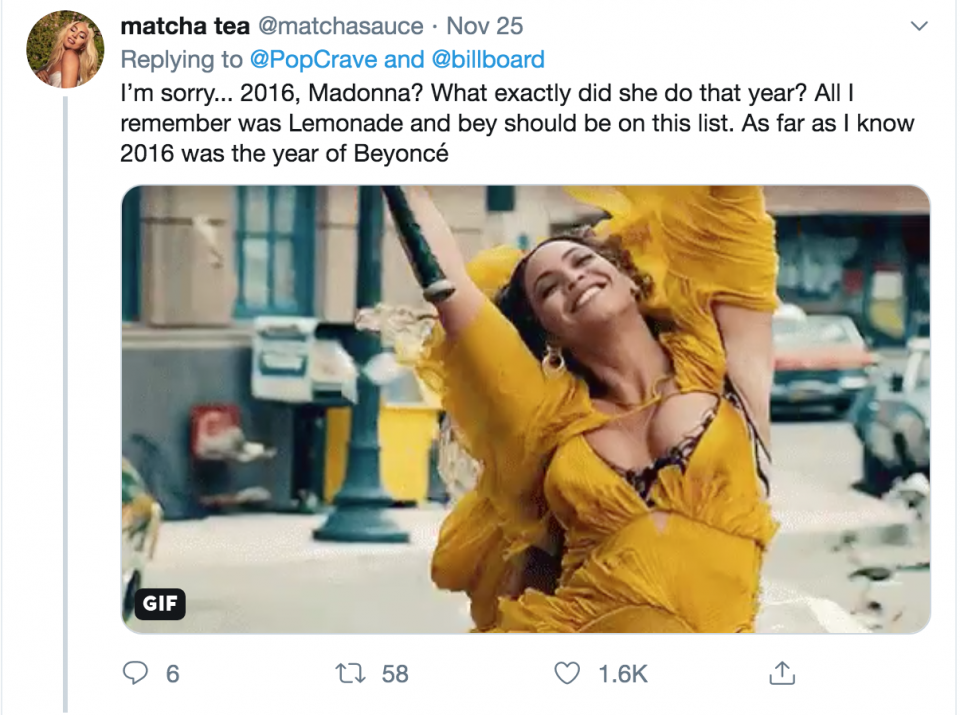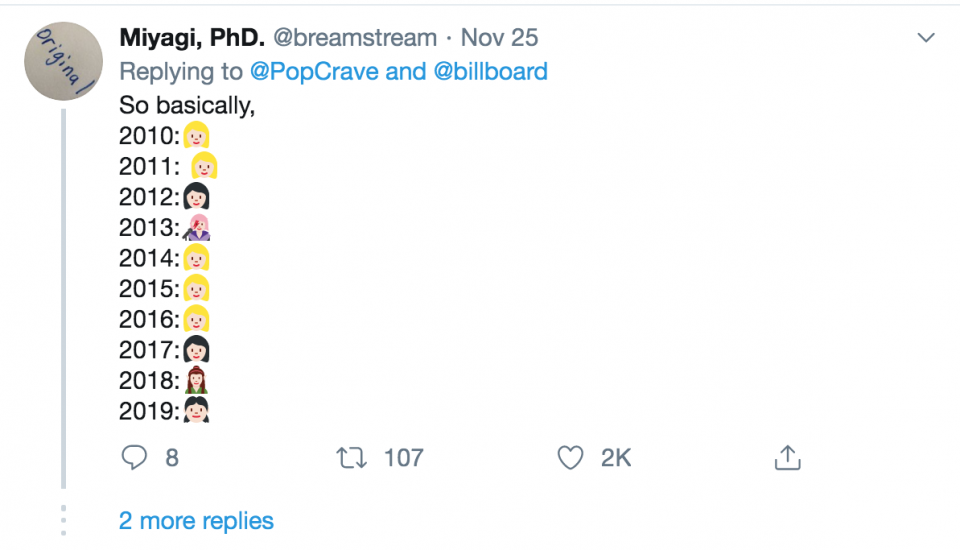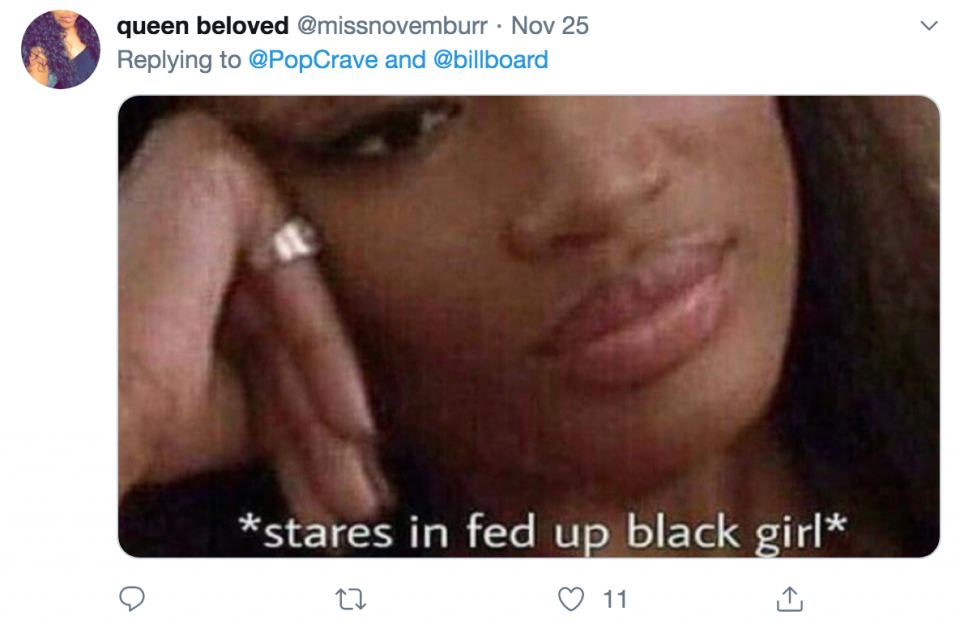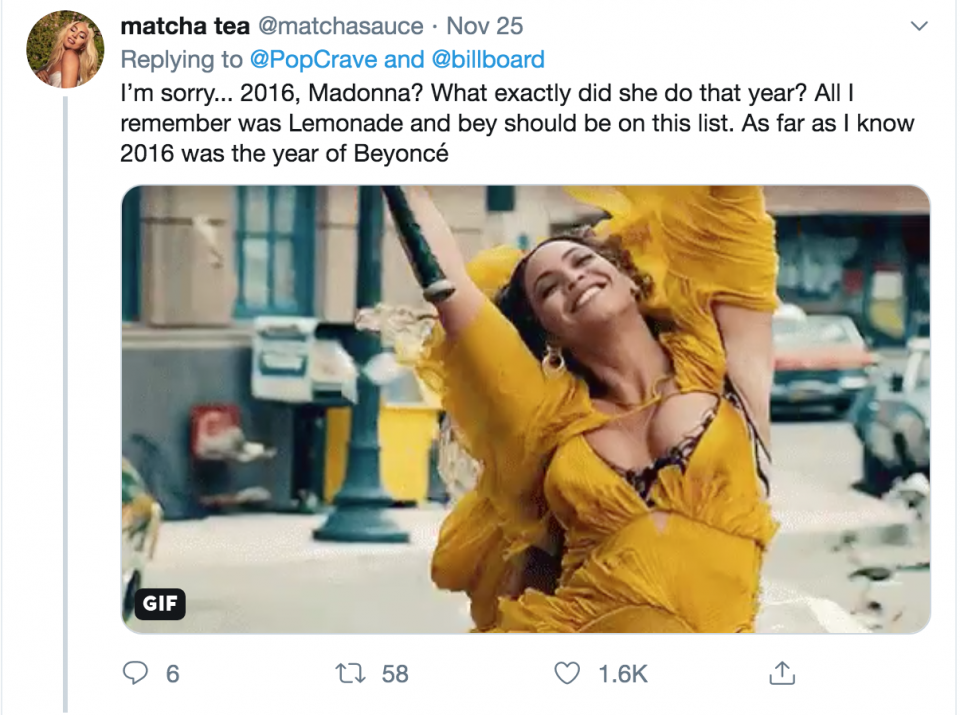 It's hard to believe that Beyoncé, who had an incredible year in 2016 with the release of her album Lemonade, and her 2018 iconic Beychella performance, couldn't compete with Madonna and Ariana Grande.
It raises the question of how Billboard selects its "Woman of the Year."
Rolling out has contacted Billboard magazine for a response.