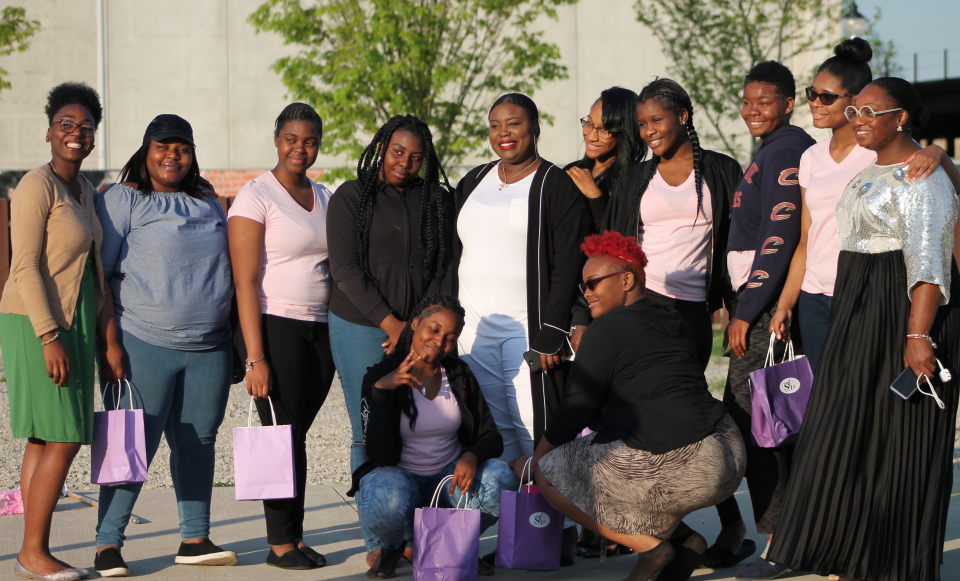 Photo credit: Mariners Inn
Mariners Inn is a treatment center in Detroit that has been an anchor of hope and stability for more than 100 years for those powering through difficult life circumstances such as homelessness and substance abuse. Mariners Inn offers a continuum of social service programs that achieve the best possible outcomes for adults, families and youth affected by addiction. Their prevention program uses "peer to peer support, with a unique focus on healthy life skills building to keep Detroit's youth and young adults empowered to achieve their own measure of success."
Rolling out had the opportunity to sit down with Carina Jackson, COO of Mariners Inn and founder of the S·H·E (strong, healthy and empowered) Program to learn how the program is changing the narrative for teen girls affected by the cycle of addiction.
What is the S·H·E Program? 
The S·H·E Program is a prevention program at Mariners Inn. We serve girls and young women ages 14-21 [who] have a history of homelessness or substance abuse on their own or through a family member. We started the program five years ago. We realized that many of the young women we were sending out to work were not prepared. After talking to them, we found out many were living in homes with no running water or heat, limited food and getting little to no sleep. All of those barriers were negatively impacting them and preventing them from getting to work on time and being properly prepared.  
Click continue to read more.