From the corner to the owner's box, 2 Chainz is America's dream come T.R.U.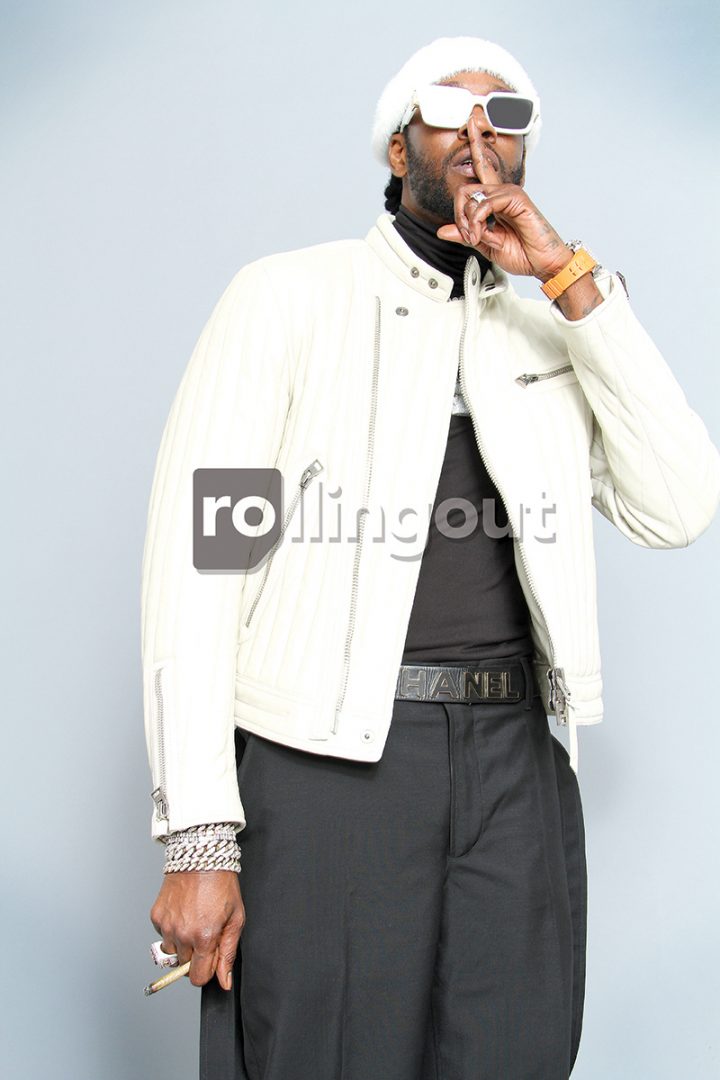 With a stable of artists in tow that look to him for guidance and direction, the tables have now turned. He is clearly the OG, saddled with the unique distinction of providing opportunity, which was recently cemented when he secured a deal with Atlantic Records. In that, the whole lot of them — Skooly, Sleepy Rose, Hott LockedN and Worl — all natives of Atlanta, are set to release a compilation album titled No Face No Case on Feb. 7. In so doing, they will announce their official arrival under The Real University (T.R.U.) umbrella.
Their swag is authentic. The flow is on point and their passion is overwhelmingly reminiscent of their multiplatinum-selling head honcho. However, even as comparisons may follow, 2 Chainz is steadfast about them charting their own path.
"[We are] The Real U," he says. "It is what it is. You have to be yourself, you know? I don't want any clones. So it's about individualism when you fall under this umbrella and I feel like all of the guys around me have that personality trait. They wanna be themselves."
If anybody understands the power of distinction, it is 2 Chainz. Even as a member of a chart-topping group, he saw an opportunity and struck when the iron was hot. After the name change, he began an intrepid pursuit to attain lofty goals that have all come to fruition. As a result, he owns a restaurant, Escobar; a lounge, Members Only; he recently became a board member of the A3C hip-op festival; and is an active co-owner of a professional basketball team — the College Park Skyhawks — all while maintaining his position as one of the industry's most dynamic talents.
Given this relentless pursuit of success, it is mind-boggling to imagine the BET and Grammy Award-winning rapper still wants more. But he does, and is as demanding of others as he is of himself.
"I'm looking for some more talent," he says with a tone of certainty, "somebody that is passionate about the music, because I know this music can change everybody's life. [It] could change the trajectory of your family."
The 42-year-old knows plenty about the impact hip-hop can have on a family. He talks about the "deep love" he has for his grandparents and how the elders are the ones children look to for guidance. As a father of two girls (Heaven and Harmony) and one boy (Halo), he fully owns the responsibility of nurturing each of them. He makes it understood that while he can't always be present, his children will always be able to rely on his presence.
"It's hard sometimes," he admits. "You can't make every holiday performance and every PTA meeting. [But you know], I'm there when I can be, and then I give them a clear understanding that when I'm gone, I'm actually really working to make a better way for them."
As he plays out his truth in 2020, 2 Chainz will do so with clear vision, bustling businesses and a roster of talent that has the potential to influence culture yet again. If nothing else, he is urban America's dream come T.R.U.
Story by N. Ali Early
Images by Louis Cuthbert