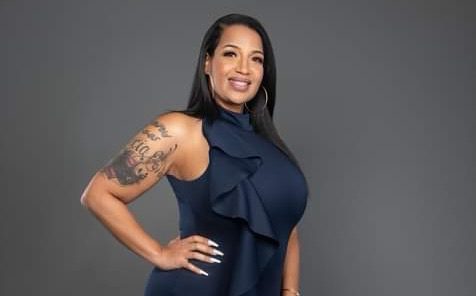 The twists and turns on OWN's dating reality series, "Ready to Love," hit an all-time high when Alisha Mitchell stopped by rolling out's Reality Check to give her side of the story after being "ghosted" by the guy she was crushing on during the show. Instead of that being the tea she spilled, Mitchell sent tongues wagging when she admitted being five months pregnant when taping for the show in Houston began.
Is there anything you want to clear up about being ghosted by Brian?
I wasn't inviting him to my room to have sex. I just want to make that clear. I thought we could hang out and watch a movie. I had snacks in my room and everything. It was never about having him come by to have sex. I can prove I wasn't trying to have sex with him because I was pregnant. I wouldn't have had sex with someone while I was pregnant.
Did you say you were pregnant? How did you end up on a dating show while pregnant?
Yes, I was five months pregnant on the show. It's been leaked, so this isn't new information. We were supposed to start taping earlier in the year, but couldn't because of COVID. During COVID, I was doing the same thing everyone else was doing, having sex while being cooped up in the house, but I happened to get pregnant and decided to keep my baby. I decided to still do the show when they called because I believe I have a right, just like the other castmates, to have a chance to find love. If a man picked me and truly loved me, then I believe he would've accepted my child.
Did any of the producers or men on the show know you were pregnant?
No one knew I was pregnant. I kept it to myself. I had my daughter earlier this month.
Is there a chance for you to find love with the baby's father?
No. I won't speak on why we aren't together, but we are going to be great co-parents. He is a good man, and I know he'll be a great father. I can admit I've been superficial and immature with some of my choices in the past, but I'm trying to make changes and I'm ready to find love.