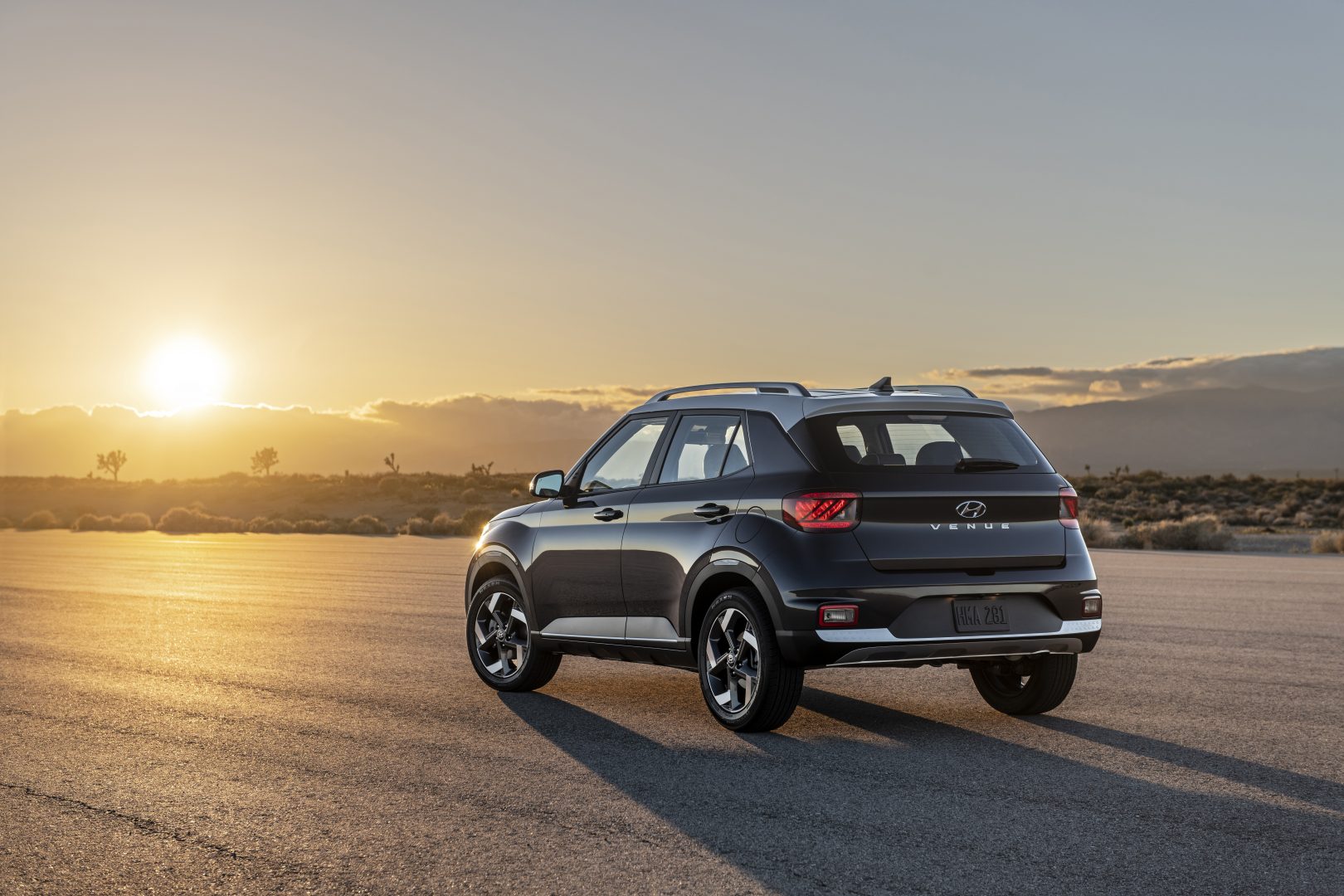 First-time car buyers may not believe they can afford a crossover, but Hyundai has an economically friendly fix called the Venue SEL. Garnering praise as the most affordable crossover of them all, the Venue has a base price slightly over $19,000 In a market swarming with bigger, more bodacious models, the front-wheel-focused Venue is a forward-thinking, small, nimble SUV that was built to excel around the city while keeping its owner connected and safe.
While the Venue does not boast exaggerated features on its quaint exterior, its capabilities inside are more than desirable. Among its most impressive traits, the Venue SEL offers Apple CarPlay and Android Auto, a standard 8-inch multimedia display, as well as forward collision avoidance with pedestrian detection.
A touch larger than the Mini Cooper and 159 inches long, the Venue can park just about anywhere except the front porch. Purposely small in stature, the Venue boasts a 1.6-liter naturally aspirated four-cylinder engine, topping out at 121 horsepower. Unsurprisingly, it's a gas saver as well. EPA estimates predict a savings of $1,250 over five years with fuel economy that boasts 30 mpg in the city and 34 on the highway.
LED lights on the front and back ensure the Venue is visible to others and provide unobstructed vision for the driver while moving about the road on 17-inch alloy wheels.
SPECS
Engine: 1.6-liter inline-4 gas
Horsepower: 121 hp @ 6300 rpm
Torque: 113 lb-ft @ 4500 rpm
Transmission: Continuously Variable Automatic (CVT)
Drivetrain: Front-wheel drive
Base price: $19,250