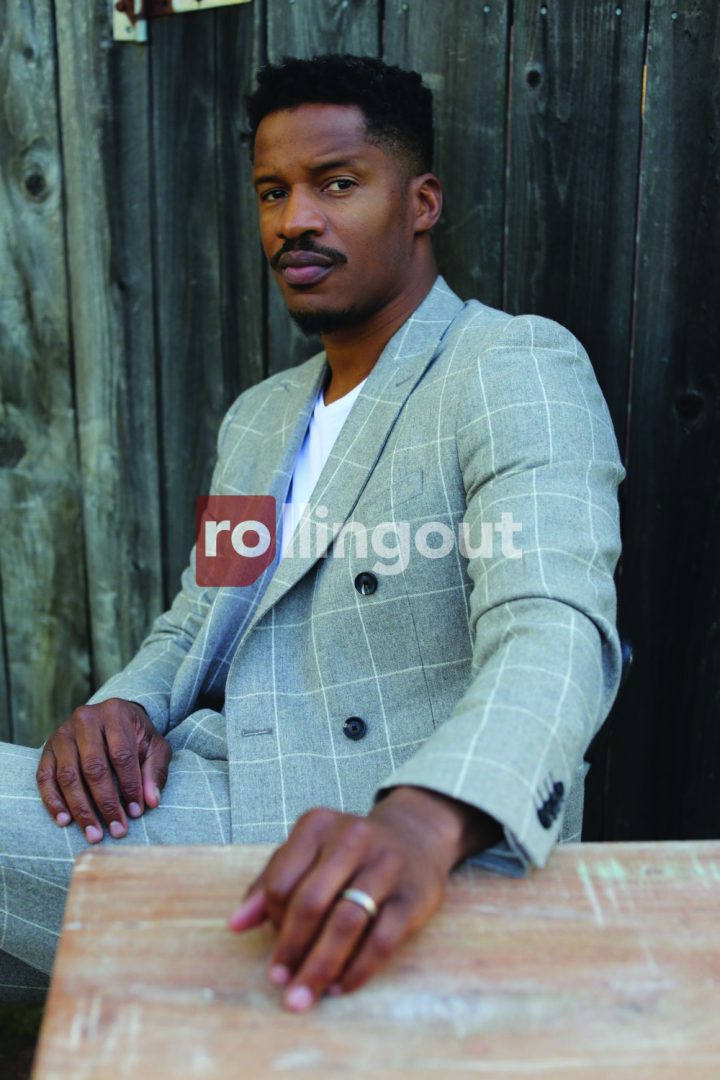 Nate Parker's movie career has been filled with roles that share a common theme — to spotlight injustices committed against people of color and the shame of the nation resulting from its mistreatment of Black Americans and other minorities. From his film debut in 2007's The Great Debaters alongside Hollywood royalty Denzel Washington and Forest Whitaker, to the 2016 Sundance phenomenon Birth of a Nation, to his most current project, American Skin, with Spike Lee, Parker has been strategic in using his immense talent to fuel his activism for the Black community.
While accolades and comparisons to the greats have shown up in his filmography, Parker chooses to focus on the work instead of the Hollywood accoutrements. As the nation was dealing with a violent insurrection sparked by political and civil unrest, Parker was preparing for the theatrical release of American Skin over the Martin Luther King Jr. holiday weekend.
The film illustrates what happens to a man's sense of self-worth when he is unable to protect his family. Can you speak to how that affects husbands and fathers?
There is nothing that's more debasing than that. But when you know our history, we realize this goes all the way back to the plantation. Oftentimes we couldn't eat unless our women went to the big house to try to get food. Often the only person that could protect the family was the woman going to plead to the master on behalf of her husband or children. This stripping of manhood is nothing new. … We talk a lot about mental illness in the Black community, specifically in relation to Black males, but we don't often talk about the psychic damage that comes from so many things, whether it's being unjustly incarcerated and then coming out and not being able to provide for your family, or having to go out in the first place because you are unable to get a job. From Reconstruction to the New Deal [to] the war on drugs, [these are] all the things we've had to endure that strip us of our manhood and our humanity. I wanted to articulate this in a contemporary story.
Continue reading on the next page.