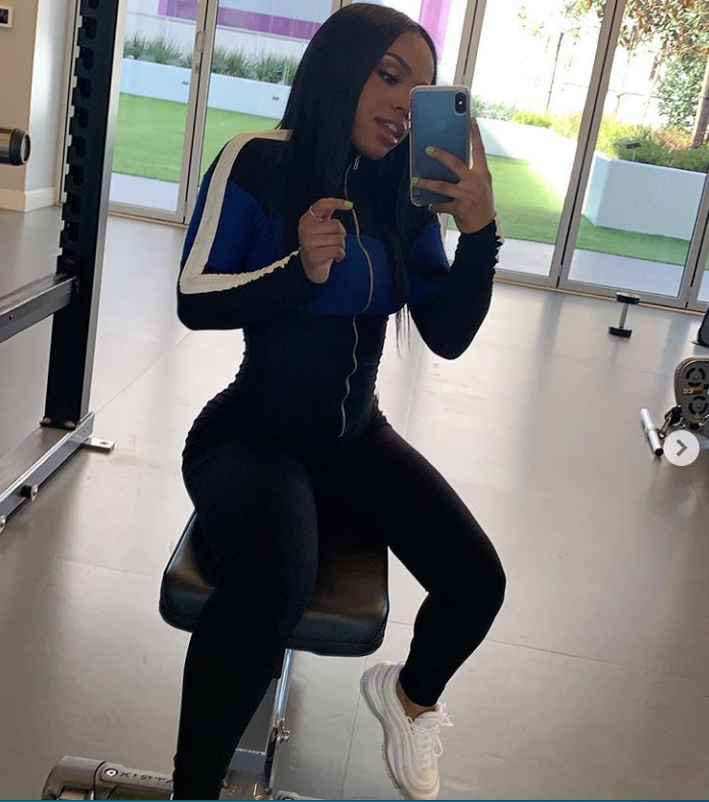 Iyanna "Yaya" Mayweather, the daughter of undefeated boxing champ Floyd Mayweather, is facing up to 20 years in prison for the alleged felonious assault on the mother of rapper NBA Youngboy's child.
Mayweather, 21, was apprehended in April 2020 after allegedly stabbing the mother of NBA Youngboy's child, Lapattra Lashai Jacobs, at the rapper's Houston home and inflicting severe injuries. Mayweather has been charged with aggravated assault with a deadly weapon, according to media reports.

It took months for Jacobs to recover from her injuries. Worse, there may be permanent damage to the tendons in her right hand, as Jacobs demonstrated in May 2020 when she removed her cast.
Meanwhile, Youngboy, 21, was arrested in his Baton Rouge, Louisiana, hometown in connection to a massive drug bust in September 2020. He was charged with one count of illegal possession of firearms by a felon and possession of an unregistered firearm. He has been in jail ever since and was recently denied bond again by a judge who agreed with prosecutors that he is a danger to the community.
While all of this was going on, Mayweather gave birth to Youngboy's child in January 2021, which she celebrated on her Instagram page. Kantrell Lauden Jr. is their first child together, but he is the rapper's seventh child by the age of 21. (He just turned 22 on Oct. 20, 2021).