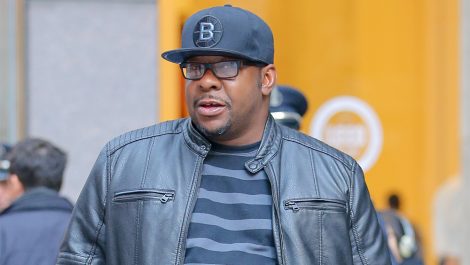 Bobby Brown was married to Whitney Houston — who died of a drug overdose in 2012 aged 48 — and went to visit the resting places of Houston and their daughter Bobbi Kristina, who died from lobar pneumonia while in a coma in 2015 and lays next to her.
"When the cameras were following me, I didn't want to let anything get in between my life and what I was doing," Brown said. "So, I just wanted the cameras to follow me wherever I was going. That day I happened to be going to the gravesite."
The "Being Bobby Brown" star was joined on the visit by his current wife Alicia Etheridge, who noted that it was "very important" for the couple to visit the graves.
In the trailer for the upcoming series "Everly Little Step," Etheridge says "We also did our best to make that moment his moment. It was very emotional for both of us. We knew that we were there for us. It was very important to visit there."
Continue reading on the next page.