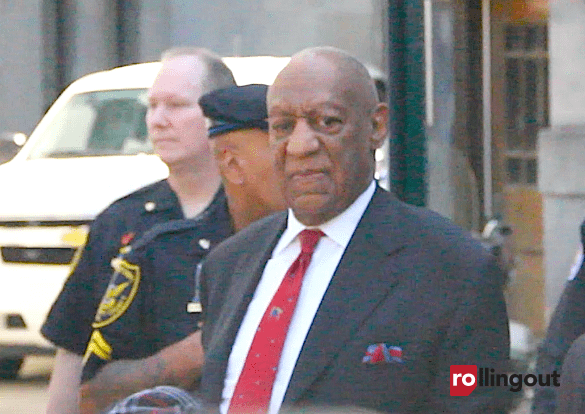 Bill Cosby has been found guilty of sexually assaulting a teenage girl in the 1970s at the Playboy Mansion.
The jury in Santa Monica, California, is awarding plaintiff Judy Huth $500,000 in damages. They believed her account that Cosby willfully made injurious sexual contact with Huth at Hugh Hefner's iconic mansion when she was 16 years old.
The decision came after 10 days of jury deliberations that was extended after one juror had to be excused on the second day following the trial.
Renowned celebrity attorney Gloria Allred feels justice has been served after nearly five decades.
"Today our client Judy Huth won real change," Allred said after the verdict, according to ABC 7 Los Angeles. "Because she fought Bill Cosby, one step at a time, for over seven-and-a-half years. And she proved with the jury's verdict that Mr. Cosby did sexually assault her when she was a minor, and he should be held – and was held – accountable for what he did to her."
Cosby did not appear nor testify during the trial. But his attorney Jennifer Bonjean attempted to state that this case was a matter of unsubstantiated accounts, calling it a "her 50-year-old, he-said-she-said case."
"Can you imagine how hard it is to defend a case when you start with the label of a sexual predator?" Bonjean reportedly told the jurors. 
"If we were just going to try people based on labels, then why have trials at all?"
Cosby, once a titan of Tinseltown and "America's Dad," has seen his entertainment empire toppled completely and permanently over the past five years after being found guilty of numerous sexual assaults dating back to the early days of his career.