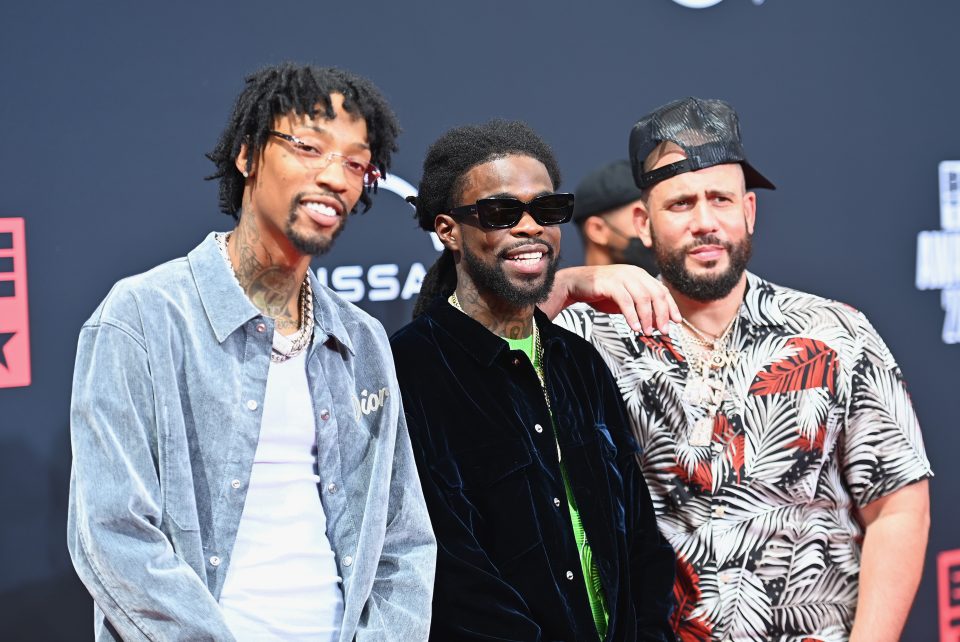 DJ Drama is responsible for two of rap's biggest artists of the past decade. The longtime DJ and father of the legendary Gangsta Grillz mixtape series signed Lil Uzi Vert and Jack Harlow.
At the 2022 BET Awards, Drama performed with Harlow as he debuted a new single with Lil Wayne and brought out Brandy to perform her verse on his No. 1 hit "First Class."
After nearly 20 years of working with superstar artists, Drama took a different path in the past decade by working with the multitalented Donald Glover, also known as Childish Gambino, and Tyler, The Creator. Tyler's Call Me If You Get Lost project won the 2022 Grammy for Best Rap Album, a true full-circle moment in Drama's career. The DJ, accompanied by two of his newest artists, Sonny Digital and Seddy Hendrinx, stopped on the red carpet of the BET Awards to speak with rolling out in an all-encompassing interview.
How does it feel to be at the 2022 BET Awards?
Feels great. I'm here with Sonny Digital. I'm here with Seddy Hendrinx, Generation Mow. My man Jack Harlow, my artist, he's performing this year. And [I'm] just celebrating Black excellence, Black culture.
Call Me If You Get Lost, what does that project mean to you?
Amazing, man. I remember being here on the carpet last year, me and Tyler running around celebrating because we [had] just dropped the project. The hype was amazing. Then, to be here a year later, to be [winning a] Grammy off a mixtape series I started 22 years ago, and working with Tyler, the genius he is, who would have thought it?
How was it working with Tyler versus Donald Glover?
Oh, that's a good question. It was different. Both of those projects are important to me because they're Gangsta Grillz that people may not have seen coming. Gangsta Grillz started as a very quality street music type of series with very street-orientated artists.
Then, to be able to work with Donald Glover and put out STN MTN and to be able to work with Tyler, feels great. It just shows the pedigree of hip-hop and the cloth I'm cut from, so I'm glad you brought both of those up because I think both of those are inspired by the Pharrell mixtape. Gangsta Grillz is arguably the most important mixtape series of all time.
You chose Uzi and Jack. How did you such a keen eye for talent?
I've been blessed. I've been doing this a long time. I've been making Gangsta Grillz with some of the greats since the beginning of the 2000s with Tip, Lil Wayne, Jeezy, Fab, Meek Mill, Chris Brown, Gucci Mane, Yo Gotti … so I don't know why people would think any different when I discovered Lil Uzi, Jack Harlow and we sign a legend like Sonny Digital, I discovered Seddy Hendrinx, like come on. Yeah, stop playing with me, man.