Lollapalooza took over Chicago as it usually does every year. Saturday, July 30, was probably the most explosive night of the event. The organizers planned out the set times, allowing patrons time to leave one set and get to another without missing a beat. The only exception was traveling between the T Mobile stage and the Bud Light Seltzer stage. The trek between the two stages was more difficult because they are at opposite ends of the park.
The performances on Saturday, July 30, 2022, were nothing less than spectacular. Lil Durk, YG, Big Sean, J. Cole and Willow Smith came prepared to rock Lollapalooza — and they did just that.
Unfortunately, Durk was injured by pyrotechnics during his set. He is currently recovering. Big Sean brought out the mother of his child, Jhené Aiko, for his set. A few of YG's fans took the clothing-optional route during his performance.
The best sets of Lollapalooza were J. Cole and Willow Smith, hands down.
J. Cole brought an energy to the opening of his performance as if he had something to prove. He never took his foot off the gas. I hated to leave his set, but I had to get over to the Discord stage to see Willow.
Discord was quite a distance from the T Mobile stage and just when I was about to give up and go home, I heard Willow's voice break through above all of the music in the atmosphere and I was motivated to keep going. I'm happy I did.
The child of Will and Jada Smith really has inherited substantial talent from her parents and has become an undeniable force with an amazing presence on stage. When she performed her song "Wait a Minute!" almost every phone was raised to capture the moment.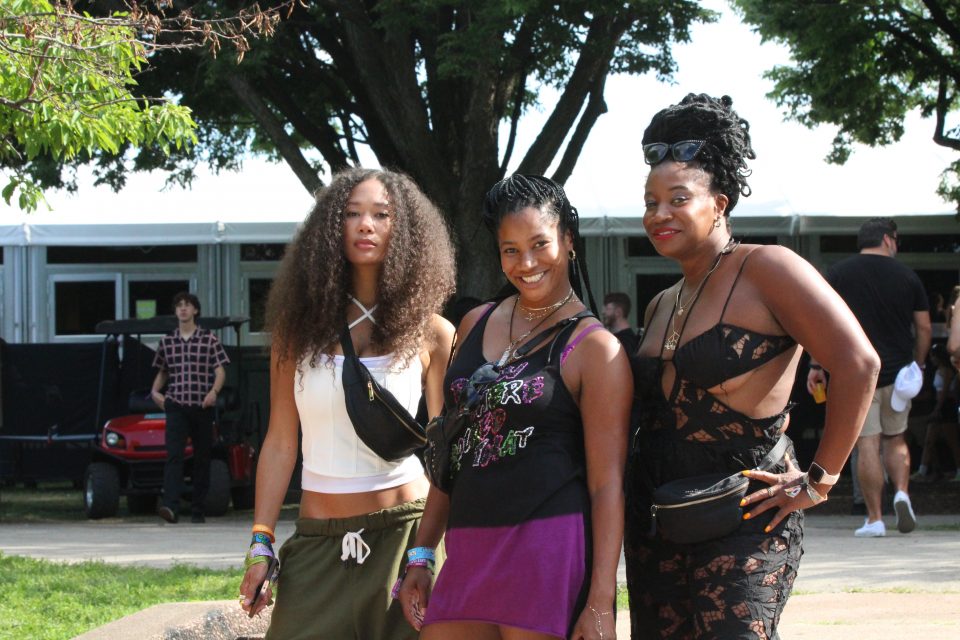 Festivalgoer Dana N. Anderson shared her favorite parts of Lollapalooza this year.
"I think my favorite thing every year is really watching the production value of the shows and the mastery of the performers. Metallica's video treatment was next level, or J. Cole's breath control and ownership of the stage as a solo performer. I'm there for that," said Anderson.
A few cancellations and mishaps here and there did not stop Lollapalooza's reign over the festival season in Chicago.
Take a look at a few photos in the gallery below.