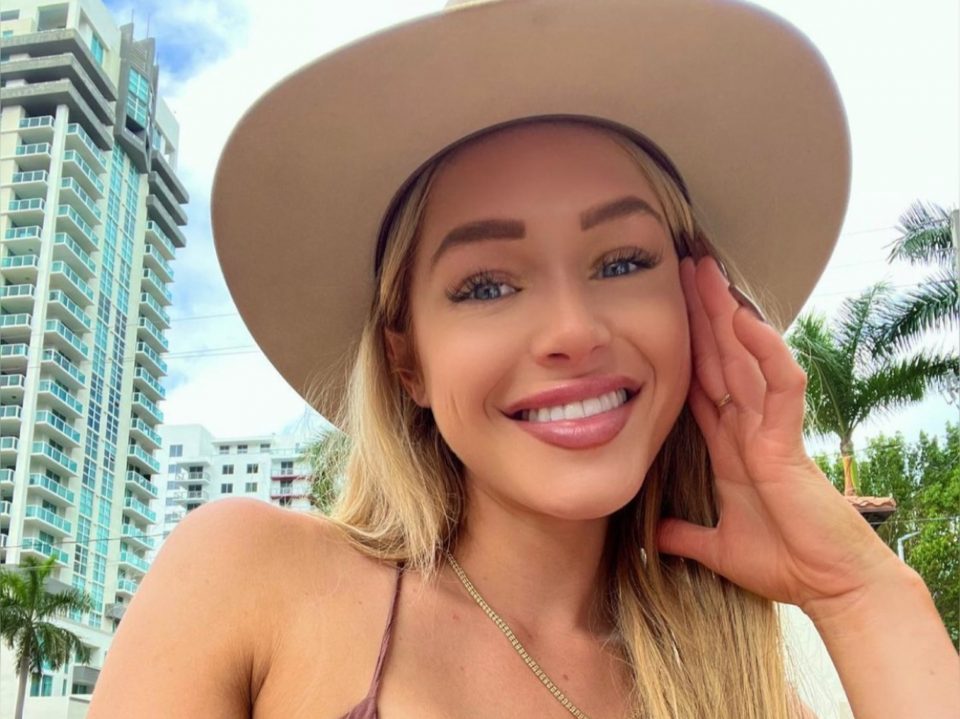 The OnlyFans model who allegedly fatally stabbed her boyfriend was arrested in Hawaii on Aug. 10 and is expected to be charged with second-degree murder.
Courtney Clenney, 26,  was taken into custody for the killing on April 3 of Christian Obumseli. Clenney was reportedly in rehabilitation for substance abuse and post-traumatic stress disorder at the time of being taken into custody.
The Miami Police Department described Obumseli's death as domestic violence-related that involved a physical altercation and ended with a stabbing. Police found Obumseli covered in blood in the apartment. He was rushed to the hospital where he was later pronounced dead.
Clenney's defense lawyer, Frank Prieto, said that she kicked Obumseli out of the apartment she was renting a week prior to his death because of domestic violence allegations. He also says that Clenney acted in self-defense.
"I'm completely shocked," Prieto said regarding the arrest. "Especially since we were cooperating with the investigation and offered to voluntarily surrender her if she were charged."
"It was clearly a toxic relationship," Prieto continued. "[They] had their ups and downs, and unfortunately, it culminated with his death."
In a previous interview with CBS, Obumseli's cousin, Karen Egnuba, said: "We have no cause to believe that this was a case of self-defense. Toby was raised by a very strong family with strong morals, strong values, he does not come from that."