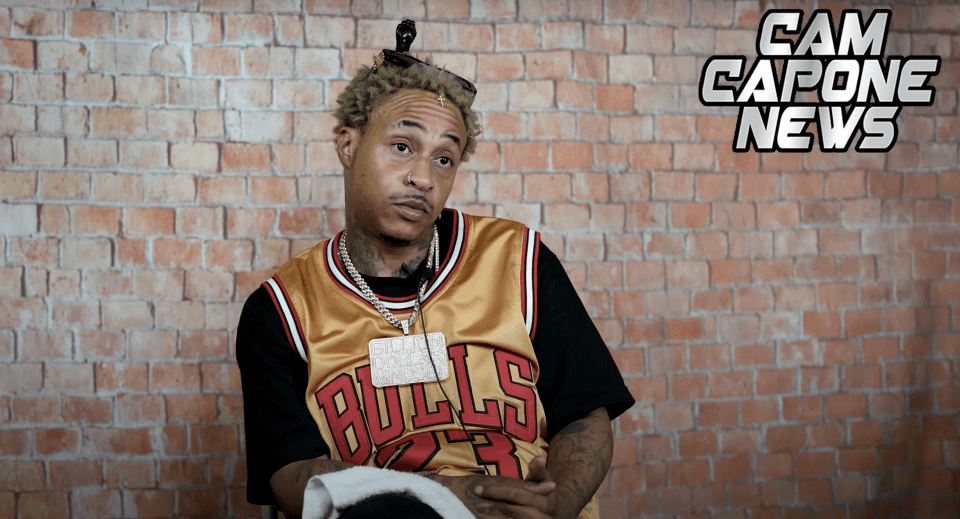 There's no question that Orlando Brown has been dealing with some things over the past few years, and he's had a number of viral moments through that time.
The most recent was an interview with Funny Marco when he said that Bow Wow had "bomb a– p—-."
In a recent interview with Cam Capone on Aug. 14, Brown was back at it again, but this time he decided to troll somebody else.
Capone asked Brown about Soulja Boy and a diss song that he made about him in 2017.
Brown took a quick moment to think, and then proceeded to say something totally out of left field about the rapper.
"Soulja Boy is Whitney Houston, I don't have a problem with that n—-," Brown said. "Do I have a problem with Soulja Boy or Whitney Houston? I don't have a problem with Whitney Houston."
Capone then asked Brown why he made a diss song about Soulja Boy, to which Brown responded, "I didn't make a diss song about Whitney Houston."
Brown then freezes for a moment while Capone is still trying to refresh his memory about the diss song.
"Maybe Whitney shouldn't have been in Soulja Boy's body," Brown said. Capone saw that the conversation was going nowhere and decided to change the topic.
As long as Brown continues to do interviews, expect him to say something off the wall in each one.