This Sisters with Superpowers story is sponsored by Chevy.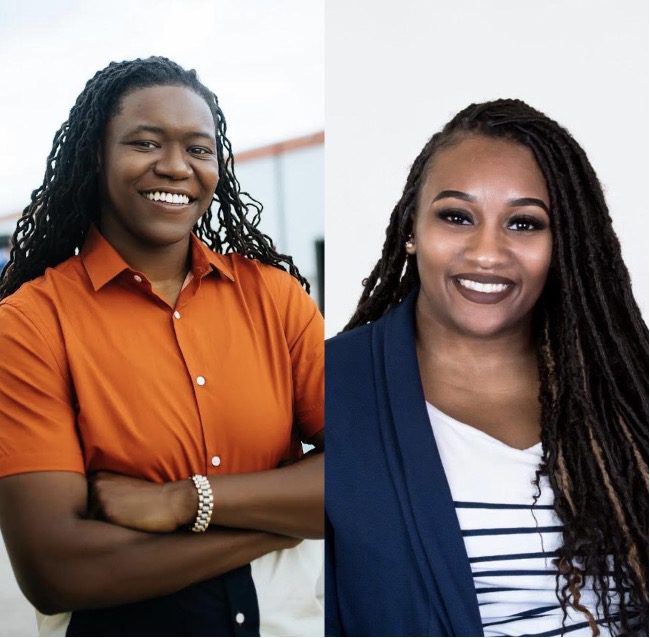 Jillian Anderson and DeVynne Starks created a ride-sharing service in Atlanta that focuses on the safety of women.
Developed with the needs of women in mind, the ride-share app aims to improve the lives of women everywhere through safer transportation, job creation, and financial security. All of the drivers are fully vetted and undergo comprehensive background checks to give customers peace of mind. HERide offers unique in-ride security features to ensure riders arrive at their destination safely. Drivers are also paid more than the industry standard and are incentivized to provide best-in-class service. Rolling out spoke to co-founder DeVynne Starks to learn more about the inspiration for the business. 
Please let our audience know what prompted you to enter this line of business.
The HERide app was built with the needs of women in mind, and aims to improve the lives of women everywhere through safe transportation, job creation, and financial security.
With so many instances of unsafe rides with industry competitors being reported — what more can be done to bring awareness to this issue?
Reclaiming your power by calling out offenders publicly is a great first step. People that commit sexual crimes should be addressed publicly, including individuals that lie about sexual assault. Each case should be handled seriously until the courts decide on a final verdict. If one of our drivers were suspected of such crimes, their account would be instantly banned. HERide will maintain a zero tolerance policy for all customers and drivers.
What are some challenges you face as Black women in the workplace for your industry?
There are numerous hurdles that Black women in tech must overcome to gain access to the best resources. NCWIT  [National Centre for Women & Information Technology] has stated that of the 25 percent of all women working in tech, only three percent of them are Black women. Outside of there being a lack of diversity within tech, Black women have to work twice as hard to gain access to capital. This journey has been eye-opening for our team, but it's also a constant reminder of why we have to continue showing up and shattering glass ceilings so that new opportunities become available to diverse communities within tech.
What does women's empowerment mean to you?
Women's empowerment is a feeling, a sense, and a knowing that all women from all walks of life are incredibly limitless. Women's empowerment also means creating spaces for women to uplift and support one another. It encourages collaboration over competition and reflects an abundance mindset, where we all shine equally.
What advice would you give younger women entering your field?
Our advice is to be confident in your skill set and the many experiences that have prepared you to walk through the doors that are currently opening up for you. We'd also [tell] women entering the tech industry to ask for what you want or what you need to be supported … build a strong community and seek new knowledge daily.