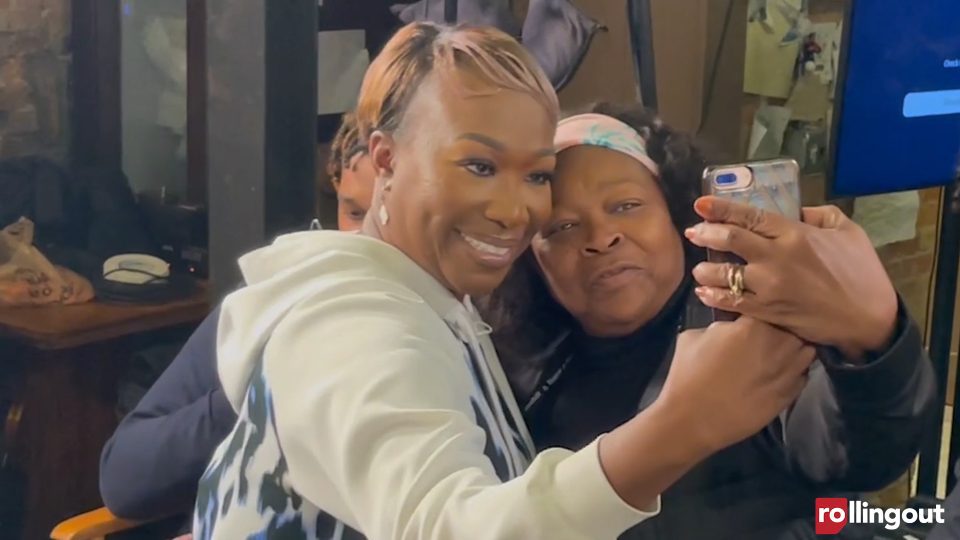 ATLANTA — The time has come. After months of meme-able soundbites, mudslinging advertisements and an endless amount of campaign posters, the Election Day is here for the runoff between the Georgia candidates for the U.S. Senate. Georgia has been the epicenter of the 2022 midterms in America from Stacey Abrams' rematch against Brian Kemp for governor to the matchup between Raphael Warnock and Herschel Walker.
The races have been so important, Trevor Noah spent his final days of "The Daily Show" in Atlanta for the general election. Modern-day American treasure Joy Reid broadcast "The ReidOut" from the state's capital city on the eve of the runoff election.
"This is the final vote of the year with this election," Reid told rolling out after her Dec. 5 live taping. "The election season is finally over. I need to be here to verify that it's actually going to be over."
Reid's on-site show guest list featured LaTosha Brown of Black Voters Matter, Sen. Warnock, and Florida's Maxwell Frost, the first Gen Z politician to be elected to Congress.
"The reason it's important to vote is because you don't want to let the worst, dumbest, most ridiculous person in your life make all the decisions over your future," Reid said to rolling out. "You want to make those decisions for yourself. Don't leave that to other people. Vote because you need to decide your future. It's very important."
Warnock, the incumbent candidate, is the pastor at Ebenezer Baptist Church, the church home of Martin Luther King Jr. He is also the first Black person to represent Georgia in the U.S. Senate.
Walker was a Heisman Trophy-winning running back and national champion from the University of Georgia in the 1980s. Walker also participated in the winter Olympics and combat sports before giving politics a go with the endorsement of President Donald Trump. Walker's gone viral for not knowing what pronouns were, claiming to be a police officer when he wasn't and debating whether or not it's better to be a vampire or a werewolf.
After her live taping, Reid stayed at Manuel's Tavern to take a photo and have a quick conversation with several attendees. Viewers marveled at a true history-maker, as Reid became the first Black female prime-time anchor on cable television in 2020. Reid has also published four books and has been nominated for three NAACP Image Awards. The Harvard graduate's intelligence keeps viewers engaged and informed for the entire hour block of her production. On the streets that Coretta Scott King, and most recently, Michelle Obama, have walked, the city of Atlanta was blessed with another heaping dose of Black excellence watching the live taping of the inspirational Reid.