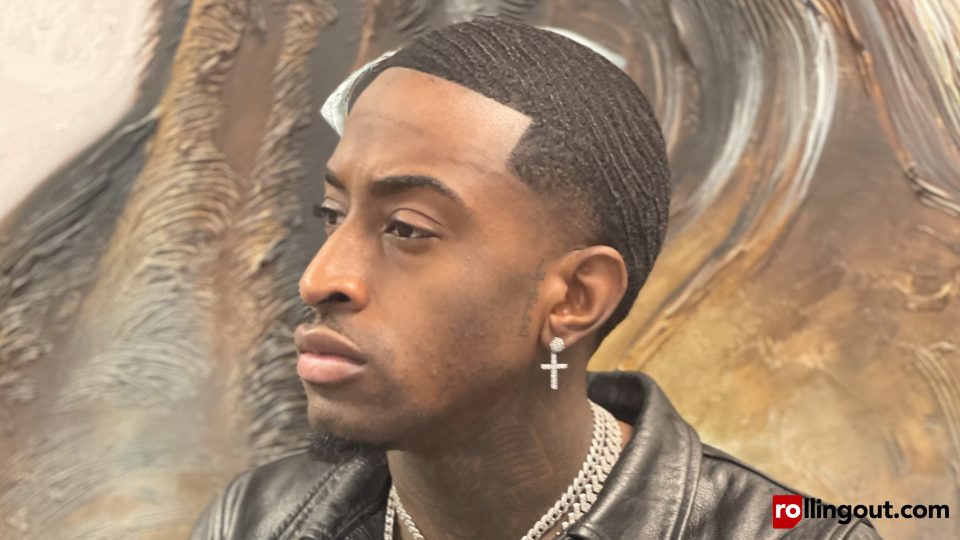 T Royal is showing the world his authentic, most vulnerable self. A product of the east side of Atlanta, Royal has entered the music industry as a traditional R&B singer.
His career has taken off from when he first started uploading weekly covers of classic R&B hits on his TikTok and Instagram pages. His most viral cover was when he performed "Can We Talk" in front of Tevin Campbell backstage at a show.
He's worked with some of the most legendary names in the genre, and recently performed at State Farm Arena on a show with DeBarge and Bobby Brown. Recently, Royal stopped by rolling out to do one of the first interviews he's ever done to discuss it all.
Being from such a hip-hop-heavy area like East Atlanta, why did you choose R&B?
I'm going to give a real story. I remember back in the day when I was rapping … I felt unsatisfied. Like I wasn't giving enough of myself. My mom, back in the day, also used to play a lot of R&B songs in the house. Michael Jackson is one of my inspirations. I stopped rapping because I'm like, "Man, it doesn't feel right like I'm not giving enough of myself." Then later on down the line, I was in school playing around, singing and my friend was like, "You should start singing." Singing just allowed me to give more of myself and allowed me to give more of a feeling … [since] I get to stretch my vocals out. I get to express myself a lot more when singing and as far as the title R&B, [it] is just R&B, rhythm and blues. Nine times out of 10 when it comes to R&B music, you have a lot of love in it. You get to talk positivity, you get to talk passion, you get to talk having peace with you and your partner. R&B is a way to express myself, and also to have a lot of love going out into the world.
How did you meet Tevin Campbell?
Ironically, man, we were in the State Farm Arena. We call that "the office" because that's where I personally met a lot of people I got to study and look at on stage. So we're backstage [at] State Farm. We see Tevin, and we're like, "Tev, what up, man?" And Tev was like, "Come to the dressing room." And I'm like, "Yo, what?"
He was so inviting, but that's why I tell you to be humble. So I come to the dressing room and we go in there. I was honestly just going to chop it up. Give him his flowers and tell him, "Hey, man, I appreciate you" and just get a picture and probably run out, but he was so inviting, so I was like, "Man, I gotta do a song."
I sang it to him, and he [told me] I sound[ed] great. I was lost for words, man. I'm from the east side of Atlanta. Never in life, [would I have] I thought I was going to be a singer.