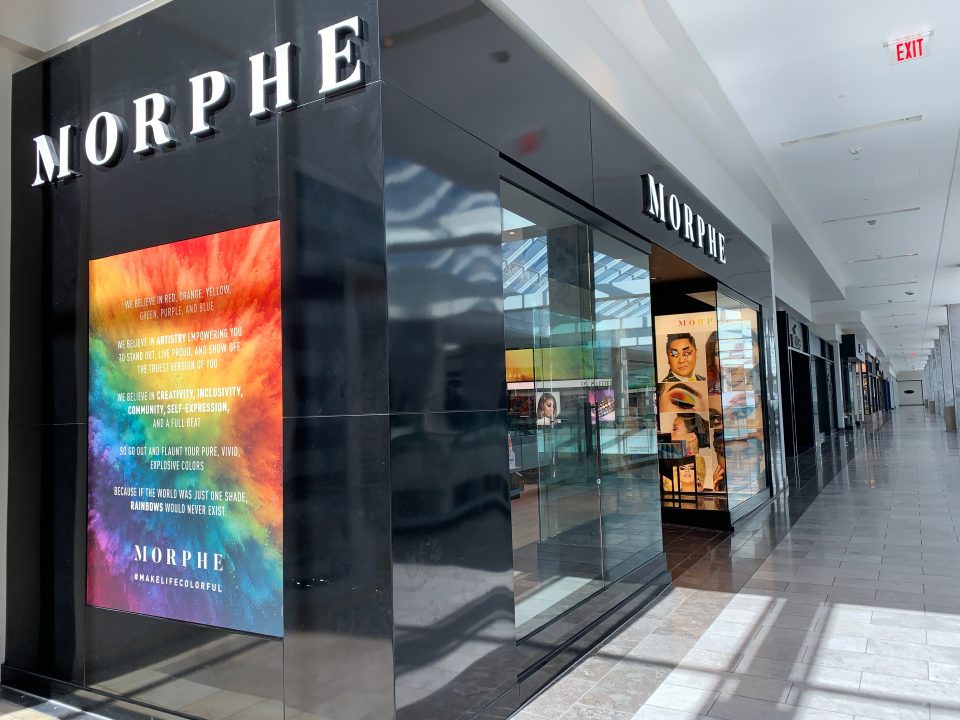 Former Morphe employees took to social media to share their outrage about the beauty brand's closing several brick-and-mortar stores and only having a four-day notice of the closings across the country, leaving them all without jobs. The closures come amid allegations that Morphe never properly upheld their end of a deal with the company's former owner, Shelby Wild, CEO of the hair care brand Playa.
"They have been closing retail stores for over a year, and they told us on the 22nd of December that our last day is on the 26th of December. What is that? A four- or five-day notice that we don't have a job anymore," former Morphe store manager Dani Garza shared in a TikTok video. It was mentioned by another former employee that they didn't receive severance pay or any other compensation for the inconvenience. The hashtag #justiceformorpheemployees has garnered more than three million searches on TikTok. 
In 2022, the New York Times reported that Morphe was falling out of favor with younger consumers due to its collaborations with controversial figures in the beauty community, like Jeffree Starr. All of these issues collectively may have caused the mass closures. Stores in California, Illinois, Nevada, New Jersey, New York, Pennsylvania, Texas, Virginia, Washington, Canada, and London will begin closures this year.
A representative from Forma brand, which owns Morphe, confirmed to Insider why some U.S. locations are permanently closing. They state it's due to "the broader beauty landscape" throughout the last year. "Decisions that impact our people are tough, and we extend our deepest gratitude to the dedicated Morphe store team members at the closing stores for delivering outstanding beauty experiences to countless consumers over the years," read the statement.