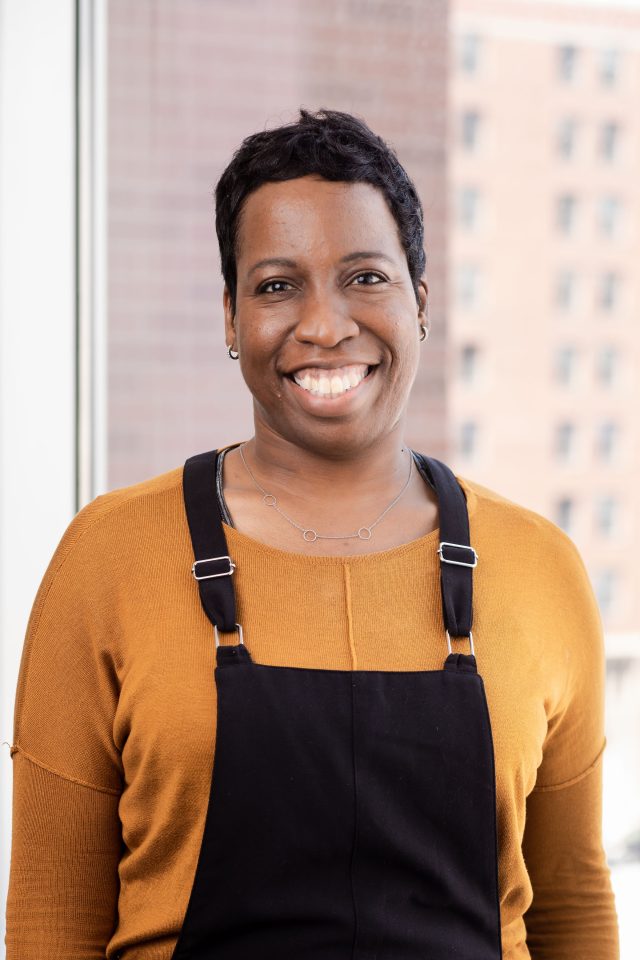 Candace Coleman is the racial justice organizer for Access Living in Illinois. Her work focuses on disabled individuals affected by the justice system. Her passion for the work extends to topics such as bullying, police brutality and restorative justice. Rolling out spoke to Coleman about her responsibilities, misunderstandings people may have about the disabled community and how mental health can be viewed differently.
Please describe your position as a racial justice organizer.
I want to highlight that I am a racial justice organizer within a disability rights, advocacy, and service organization. I work at the intersection of racial justice and disability justice to tackle issues that impact Black and Brown communities of color that also deal with disability issues as well. These issues require a lot of nuances regarding the identities involved and [the] forces that impact both communities.
What are some of the biggest misunderstandings that people have of the disabled community?
Within Illinois 13 percent of the disabled community is African-American, and despite stigmatization both within and towards the community from outside, we are a powerful community with a strong sense of identity and purpose. The prevalent model of disability, the medical model, tries to place the blame of our problems on our bodies and minds, but the socialization model shows that working beyond standards that exclude body types, like stairs, people are enabled to live independently.
What are your thoughts on how mental health is being addressed in the Black community? 
Having mental health conditions is another identity people shy away [from] due to not fully understanding it. Mental health is talked about as though it is a strange object that is new and confusing. But neurodivergent minds – different ways in taking and processing information – is a natural spectrum of humanity and has always existed. We would benefit from being more open with different ways of thinking and being more understanding of atypical minds.
How do you utilize technology to benefit your organization?
Currently digital communications helps us be available in rooms and situations we have not been able to before. With the disability community, many people with mobility, autoimmune, sensory processing, visual, and cognitive disabilities are unable to leave their homes. With technologies like Zoom, we can meet people where they live. Additionally, technology enables us to offer accommodations to facilitate conversation in ways benefitting with collaborators and community members.
What professional organizations do you support? Why?
As one center for independent living amongst 22 in the state we all tackle issues that impact the disability community throughout Illinois, challenging and removing the obstacles that stood in the way of full equality for people with disabilities in Chicago and throughout Illinois. There is a lot of solidarity between Centers for Independent Living to assist with issues affecting all disabled populations, whether it be transportation, housing, education, or more – both local and nationwide.