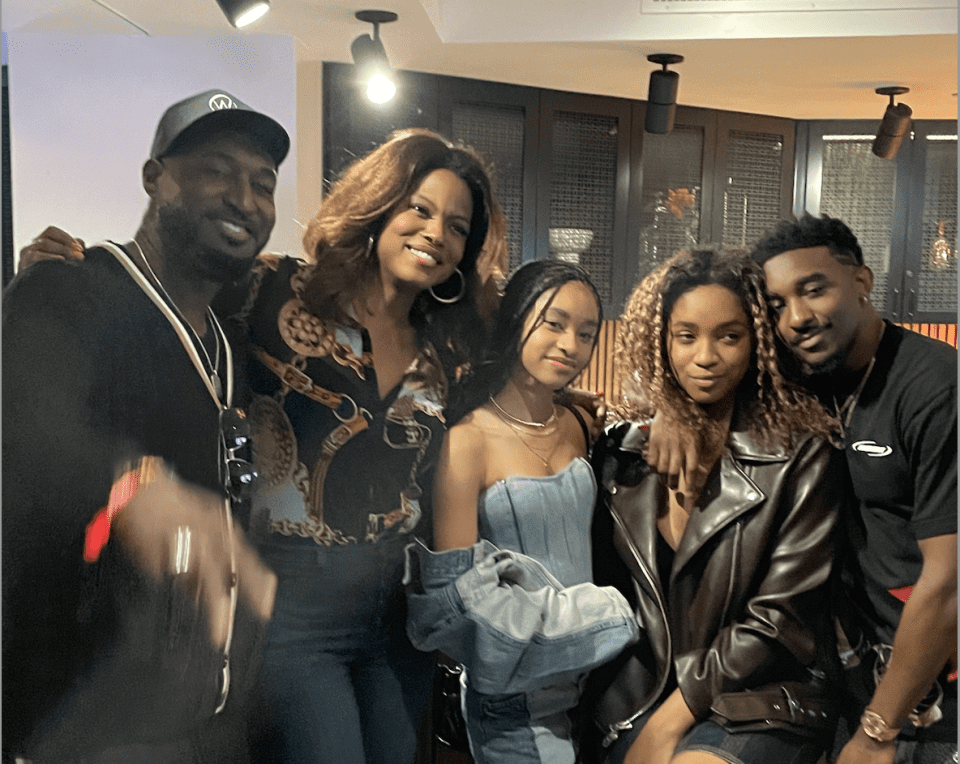 The cast of "Bel-Air" gathered on Wednesday, April 5 in Los Angeles to not only celebrate a successful season two but to celebrate two of their cast members.
The cast watched the cross-town rivalry between the Clippers and Lakers at Cypto.com Arena, plus celebrated the birthdays of Adrian Holmes (Uncle Phil) and Olly Sholotan (Carlton). Additional cast members in attendance included Jabari Banks (Will), Cassandra Freeman (Aunt Viv), Akira Akbar (Ashley), Coco Jones (Hillary) and Simone Joy Jones (Lisa), and Jordan L. Jones (Jazz). With three episodes remaining in the current season, the blended "Banks" family spent a significant part of the season expanding on the lives of those closest to the principal cast, something Jones was incredibly grateful for. His iteration of Jazz continues to transform beyond his fun-loving demeanor into the wholly realized, mature man that Hillary found herself in love with. Rolling out was there to catch up with the cast and watch the Clippers best the Lakers from the suite section.
"As an actor, you want your character to have depth," says Jones. "In season two, you can see more of a character arc with Jazz. Jazz was the smooth, cool dude in season one, and we love that, but also, we're all human… you get to see Jazz with some real human qualities."
In the same way, Carlton stepped beyond the manically driven, conservative perfectionist. He allowed people to see well-hidden chinks in his armor. Sholotan has some ideas of what he'd like to see happen for the younger Mr. Banks in the upcoming season as his connection with his TV persona grows.
"I want Dwayne 'The Rock' Johnson to come and play Carlton's trainer. That's my dream," jokes Sholotan. He says he's excited for next season's deeper dive into Carlton's personality after fans see what happens at the close of this season. "I'm excited in season three for the audience and for fans to watch and explore the reasons why he's the way he is and more."
Holmes, who leads the Banks family as Uncle Phil, describes returning to the set for another season as "more comfortable" and echos Sholotan's excitement at taking deeper dives into the characters' backstories.
"I really love this cast," says Holmes. "Coming back for season two, it was so comfortable and relaxing just because of how well season one was received [by fans]. It was like putting that well-tailored blazer back on. Shout-out to all our writers. They never disappointed. I love how we dove deeper into the characters and peeled back those onions."
"Bel-Air" drops news episodes Thursdays on Peacock Network.