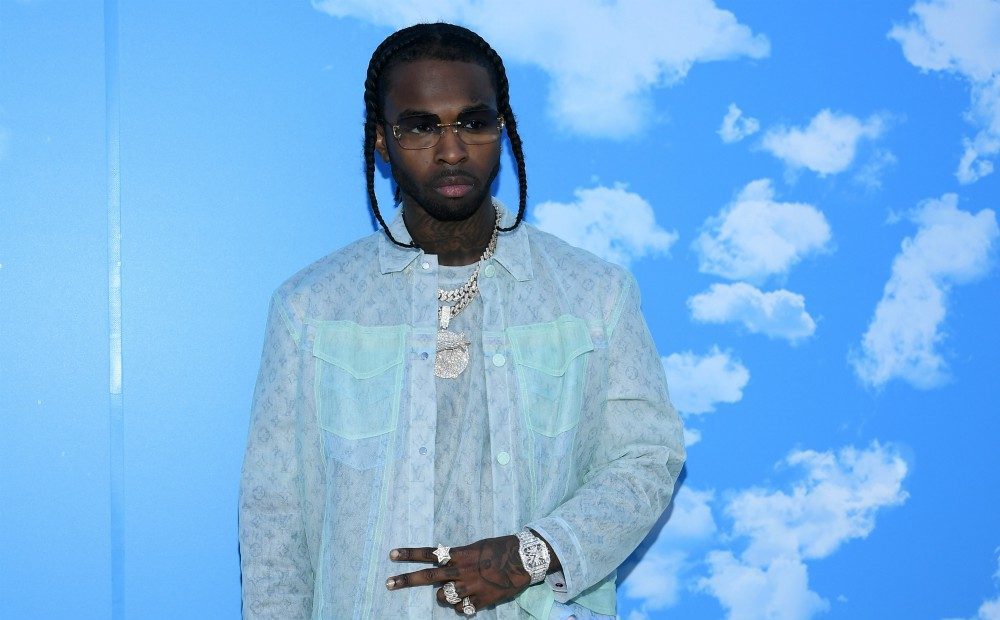 One of the four men accused of killing Pop Smoke has pleaded guilty and was sentenced on April 6, according to multiple reports. The 20-year-old, who was 17 at the time of the fatal encounter, pleaded guilty to voluntary manslaughter and home invasion robbery.
The judge kept his identity private because he was a minor at the time of the shooting.
The 20-year-old was sentenced to four years and two months in a juvenile facility.
Pop Smoke, whose real name was Bashar Barakah Jackson, was 20 when he was killed on Feb. 19, 2020. He was staying at a rented home during a four-day trip in Los Angeles. Authorities said the intruders found out Jackson's address because the day before, he posted a gift bag on social media with the address on the label.
The Los Angeles Times reported Jackson was in the shower when the intruders confronted him. An attacker, who was 15, pistol-whipped Jackson and shot him in the back three times, according to testimony. The intruders stole Jackson's watch and sold it for $2,000, according to a detective.
Corey Walker, who was 19 at the time, and Keandre Rodgers, who was 18, were also charged with the killing.
Pop Smoke's time in the industry was short, but his impact remains three years later. He was the first New York artist to popularize the United Kingdom drill sound in the genre with breakout hit singles like "Welcome to the Party" and "Dior."