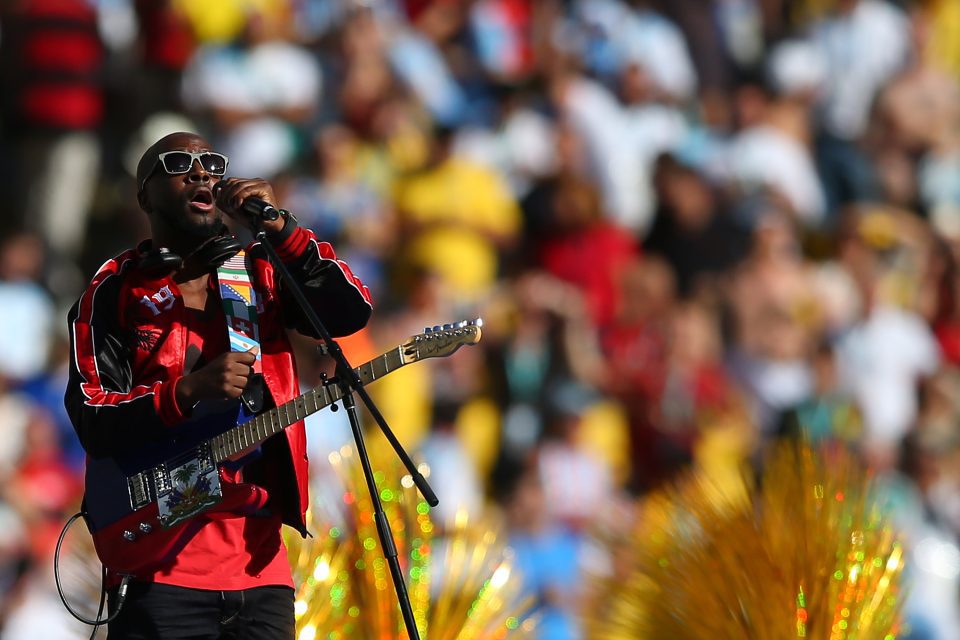 There will be a special halftime performance to commemorate Brittney Griner's return to the WNBA.
Grammy Award-winning artist Wyclef Jean provide the entertainment at the Phoenix Mercury's May 21 home-opener against the Chicago Sky. The game is set to tip off at 1 p.m. PT.
"May 21 is going to be an unforgettable experience for our fans and we're thrilled to have the opportunity to have an award-winning artist the caliber of Wyclef Jean join us in celebrating BG's return and a new Mercury season," Mercury president Vince Kozar said, according to the team's press release. "We're so grateful for the partnership with The Sum and excited for how their show will elevate our in-arena experience."
Jean's performance comes courtesy of The Sum, a new music platform created by Anagram Studios. The singer will be joined on the floor by 200 other superfans to sing Bob Marley's "One Love."
After the game, Jean will perform five of his biggest hits on the court.
Griner missed the entirety of the 2022 WNBA season due to being incarcerated in Russia for 10 months. Griner was in holding overseas in the midst of the country's pending war against American-ally Ukraine for allegedly having possession of a vape cartridge with hash oil in it. The center said she'll never go overseas again unless she's representing the United States in international competition. In 2021, Griner was named one of the 25 greatest players in WNBA history.
This season, she returns to a Mercury team that features Diana Taurasi, Brianna Turner and Sophie Cunningham. Star guard Skylar Diggins-Smith is currently away from the team after she announced she was pregnant with her second child in October.